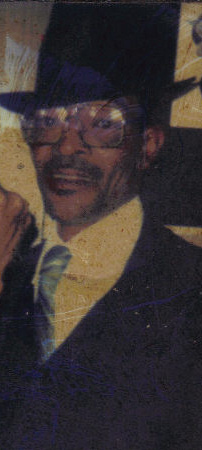 Willie Sylvester Ames Sr.,81, born December 23, 1929 departed this life on Monday, October 31, 2011 at McCready Memorial Hospital in Crisfield, Maryland.
"Bones" as he was affectionately called by all was born to the late Fred Ames and Agnes Johnson Ames in Kingston, Maryland. He was the youngest of nine children.
Willie spent all of his life in Somerset County, residing in Kingston and Marion before moving to Crisfield. He was employed by Mrs. Paul's kitchen until the company closed.
Willie was joined in holy matrimony to Lillian Taylor on October 27, 1956. From this union two children were born.
For a period of time, Bones attended St. Paul's A.M.E. and sang with the Sons of Allen. His favorite hymn was "Jesus Keep Me Near The Cross." Bones was also known as a big teaser and one to play practical jokes. He loved playing pool, cards and checkers. Willie also loved baseball and his favorite team was the Baltimore Orioles.
He leaves to cherish his memories and loss, two children, Willie Ames Jr. (Bootsie) and Shelia Ames both of Crisfield, Maryland; one step-daughter Ella Frances Mack (Oscar) of Princess Anne, Maryland; four grandchildren, eight step-grandchildren and a host of great grandchildren, nieces, nephews and friends. He also leaves to cherish his memory a very special person, Nancy Conner, who was a valuable support to him as his caregiver.
Willie was preceded in death by his wife Lillian and two-step-sons, Richard Taylor and Robert Taylor Sr.; three sisters, Lola, and Mary (Lizzie) and Lillian; and five brothers Alfred (Buddy), Robert, Norman, Raymond, and Fred.
A funeral service will be held 11 a.m. Saturday, November 5, 2011 at Highway Holiness Church in Hopewell, Maryland where friends may visit one hour prior. The interment will be held at Mt. Peer United Methodist Church in Marion Station, Maryland.
One Response to "Willie Sylvester Ames Sr."