Willie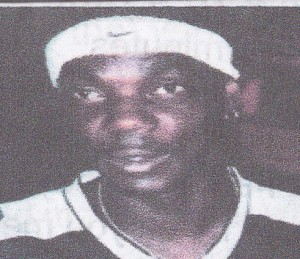 Smith, affectionately known as "Junior", passed away peacefully on February 29, 2012. He was born on September 12, 1955 in Mobile, Alabama to the late Alberta and James Black.
Willie attended English High School in Boston, Massachusetts.  He was a hard worker and a jack of all trades who held various positions and many jobs. Willie was a loving father who enjoyed being in the company of his children, held a special place in his heart for his grandchildren and was well loved by those who knew him.
Willie leaves to cherish his priceless memories with his two children, Sherrice Williams and Willie Sledge of Boston, Massachusetts; six grandchildren, Lenijah Fletcher, Avianna Fletcher, Leeajah Williams, Abrianna Williams, Cameron Sledge and Jacobi Sledge; three sisters, Glenda Smith of Fall River, Massachusetts, Georgia Eggleston (David) of Jacksonville, Florida and Barbara Adams (Julius) of Randolph, Massachusetts; one brother James Andrew Smith (Sharon) of Boston, Massachusetts; and a host of nieces, nephews, cousins and many devoted friends.
A memorial service will be held 12 noon Tuesday March 2, 2012 at Enon Baptist Church of Deliverance in Crisfield, Maryland.
Share a Memory or Thought