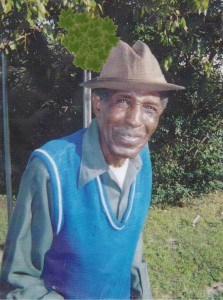 John Wesley Ballard, 87, of Princess Anne, Maryland, departed this life on Monday, May 7, 2012 at Peninsula Regional Medical Center in Salisbury, Maryland surrounded by his family and friends.
Wesley, affectionately known as "Skeeter," was the beloved son of Reverend Benjamin Ballard and Susie Hayward Ballard.  He was born on June 4, 1924 in Oaksville, Maryland.   He received his education in the Somerset County Public Schools.  Wesley  joined the military in 1943, before being honorably discharged due to medical reasons in 1945.  He was employed as a bus driver for Somerset County Board of Education for a total of 40 years.  Wesley will be remembered as loving to spend time with his family and friends; driving his school bus #47; always having a smile on his face and never had anything negative to say about anyone.
He will be left to cherish his fond memories with his companion of 41 years, Norma L. Disharoon; his children, Annette (Phil) Lawrence, John (Joyce) Ballard, Jr.; Gloria Curtis, Sherry Leatherbury, Catherine Palmer, Janet Leatherbury, Salmonia (Edwin) Schoolfield, Angienette Disharoon, Debra (Jimmy) Handy and Clarence Ballard. He is also survived by one brother, John Edward Dennis; one aunt Ardella Ballard; and one sister-in-law Mary Ballard, each who live in Princess Anne, Maryland.  Additionally, he is survived by a host of grandchildren, great grandchildren, several nieces and nephews.
Wesley was preceded in death by his parents and his brothers, Andrew Ballard and David Ballard.
A funeral service will be held 1 p.m. on Saturday, May 12, 2012 at St. Mark's United Methodist Church in Oaksville, Maryland where friends may call two hours prior.  Interment will be held Monday, May 14, 2012 at the Maryland Veteran's Cemetery in Hurlock, Maryland.
Share a Memory or Thought