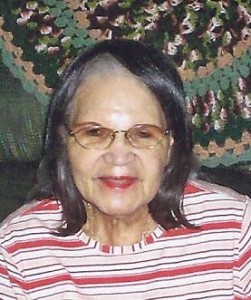 Gladys Geneva Banks Edmonds was born to the late Arthur and Cecilia Banks in Wicomico County, Maryland on September 13, 1931. She was one of eight children. She answered God's call on Sunday, June 10, 2012 at 8:35pm. At the time of her departure she was residing at Salisbury Genesis Rehabilitation Center in Salisbury.
She was educated in the Wicomico County School System. She was employed at Sunshine Laundry before she began to work for Dulany's in Fruitland Maryland where she continued to work through the transition to Green Giant, Inc. and the plant finally closing. She went on to begin a career with the Campbell Soup company in Salisbury, Maryland until she retired.
She was a devoted and faithful daughter, sister, wife and Mother. She loved a spotless house and everything had to be in its place. She was the type that would move a glass of water if you put it down, and when you asked where it was she would say "oh shucks, I thought you were done with it." She would spend hours taking care of her beautiful yard. We still have flowers that her mother left her. Her love for flowers was her trademark. She loved helping and assisting others in whatever way she could. She was faithful supporter to several organizations such as Feed the Children, the Disabled Veterans, Saint Joseph's School for Children. She was a virtuous woman blessed by God and she had the heart to serve.
She leaves to cherish her memory one son, Shelvia Maurice Edmonds, Sr.; one daughter, Carolyn E. Edmonds; four grandchildren, Shelvia Maurice Edmonds, Jr. Stephanie L. Crockett, Sarah King and Shelly Edmonds; two great grandchildren, Shamarr I. Grant and Myra S. Crockett; one sister, Bertha B. Reid; one brother, John M. Banks; a host of nephews, nieces, cousins and friends.
In addition to her parents she was preceded in death by her husband, Henry A. Edmonds; one daughter, Myra L. Edmonds and one great grandson, Elijah R. Crockett; three brothers, Robert, William and Ralph Banks; two sisters Mary E. Collins and Margaret Banks.
A funeral service will be held Saturday June 16,2012 at 1 pm at Mount Olive Christian Fellowship Church in Fruitland, where friends may call 1 hour prior. Friends may also call Friday evening 6-8 pm at the Church. Interment will be at Mount Calvary U.M.C Chruch cemetary in Fruitland.
Share a Memory or Thought