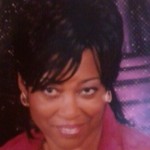 Claretha L. Washington-Norris, 62, of Salisbury, Maryland, departed this life Friday, August 3, 2012 at Coastal Hospice at the Lake.
Born, June 24, 1950, she was the daughter of the late Grace Norris.  She was educated in the Dorchester County Public Schools.  She was a faithful member of Cathedral of Deliverance Church in Fruitland, Maryland where she served on various committees. She will be sadly missed by all who knew and loved her.
She leaves to cherish her memory four sons, Adrian Norris, Julius Jackson II, Christian Jackson, Sr., all of Cambridge, Maryland and Timothy Jackson of Rhodesdale, Maryland; two daughters, Urica (Timothy) Norris-Jones of Stafford, Virginia and Tamara Jackson of Cambridge; eight grandchildren; two brothers, Duane Norris of Hanover, Maryland and Dennis Norris of Cambridge; one sister Deniene Norris of Cambridge; a devoted friend Julius Jackson I; and a host of nieces, nephews, other relatives and friends.
In addition to her mother, she was preceded in death by one grandson, O'Rion Dobson.
Services will be held privately.
13 Responses to "Claretha L. Washington-Norris"