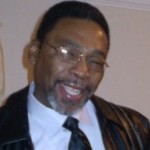 Lawrence Lorenzo Wilkins, 62, affectionately known as Lonnie, of Crisfield, Maryland was called to his eternal rest peacefully at home, on Saturday, October 13, 2012. Born on August 7, 1950, he was the son of the late Alfred and Jeannetta Wilkins and the youngest of six siblings, three of whom preceded him in death.
Lonnie was educated in the Somerset County Public School System and graduated from Carter G. Woodson High School in Crisfield. He also attended Thomas Nelson Community College in Hampton, Virginia. After graduating from high school, Lonnie engaged his passion for writing and music. His musical passion evolved as a result of his mother's frequent exposure of him to the church environment. He exemplified his musical passion playing the drums, his instrument of choice. In his early twenties, he joined the James Brown Band and toured with them briefly. His writing produced an unpublished manuscript and several poems.
As a child, he had two primary goals; one was to drive a truck, the other was to become a police officer. He fulfilled his police officer dream when he enlisted in the United States Air Force in 1971 and served as a military police. Shortly thereafter, he married Zelphia Orr, a union that produced two children. During his 23 years tenure in the United States Air Force, he served in the Vietnam War and Operation Desert Storm. Lawrence ultimately retired in 1992 at Langley Air Force Base, Virginia. After his military stint, his second goal was fulfilled when he became a Tractor Trailer driver, a career that spanned thirty-seven years. Subsequently, Lawrence was employed as a Charter Bus driver and drove for several Historical Black Colleges and Universities (HBCU's), one of which was Hampton University in Virginia.
It was at Hampton University that he met his current wife, Linda in 2005 and they relocated to Texas in 2006. During their six years in Texas, he and his wife rededicated their lives to the Lord in 2007. Paramount in Lonnie's decision was his memory of his mother's profound passion for God and His word, coupled with Biblical truths, which were instilled in him at an early age.
One noteworthy memory of his passion for God's word, was that of his mother pointing him to various scripture to be read to her daily (in person and over the phone), after her sight had failed. This he did consistently irrespective of the time of day.
Lonnie leaves to cherish his memories: his wife, Linda Wilkins; two daughters, Carissa Wilkins of Dallas, Texas and Syreeta Wilkins of Upper Marlboro, Maryland; one sister, Shirley Morgan of Crisfield, Maryland; one brother, Eugene (Loetta) Wilkins of Salisbury, Maryland; three grandchildren; many nephews; nieces; three step-daughters; nine step grandchildren and a host of friends.
A funeral service will be held 11 a.m., Saturday, October 20,2012 at St. Paul A.M.E Church in Crisfield where friends may call one hour prior. Interment will be in Hopewell Cemetery, near Crisfield.
2 Responses to "Lawrence Lorenzo Wilkins"