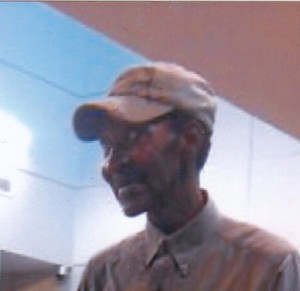 Robert W. Collins, son of the late Walter H. Collins, Sr. and Marie Collins, was born on March 20, 1939.  He departed this life Sunday, December 30, 2012 at Capital Health Medical Center in Pennington, New Jersey.
Robert was educated in the Somerset County Public Schools and was employed at Dulaney Foods in Fruitland, Maryland before relocating to New Jersey.  While in New Jersey, he was employed at the Leo Ackerman Company in Robbinsville, New Jersey and retired after many years of service.  Robert was married to the late Vietta Ward Collins.
He leaves to cherish his memory, one daughter, Claudette Marie Collins of Ewing, New Jersey; six stepsons, Burton Ward, Sr. and Marco Ward, both of Crisfield, Maryland, Marcus Fontaine of Princess Anne, Maryland, Simon Chavis of Charleston, South Carolina, Bernard Chavis and Charles Shuman, both of Trenton, New Jersey; four step-daughters, Angela Disharoon of Princess Anne, Maryland , Yvette Ward of Richmond, Virginia, Tynisha Ward and Margo Ward, both of Crisfield; two brothers, George Collins, Sr. (Mable) of Fairmount, Maryland and Fulton Collins, Sr. (Wanda) of Willingboro, New Jersey; one sister, Angela Collins of Crisfield; one brother-in-law and several sisters-in law, nieces, nephews and a host of other relatives and friends.
In addition to his wife and his parents he was preceded in death by five brothers, Elwood Collins, Sr., Charles Collins, Walter Collins. Jr., Milton Collins, Sr. and John Collins, Sr.; two sisters, Bernice Ward and Beatrice Collins; one stepson, Alvin Shuman; two step-daughters Theresa Chavis and Loretta Thompson and a special friend Claudette Chavis.
A funeral service will be held 1 p.m. Saturday, January 5, 2013 at St. James United Methodist Church in Westover, Maryland, where friends may call two hours prior.  The Reverend Elmer Davis will officiate.  Interment will be in the church cemetery.
Share a Memory or Thought