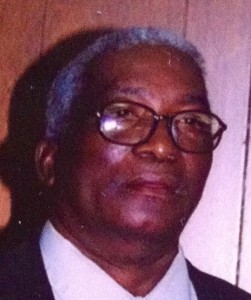 Robert Fulton Bivens, Sr, 74 son of the late Carter D. and Grace Price Bivens was born December 4, 1938 and departed this life on Sunday, February 3, 2013 at Peninsula Regional Medical Center.  He was educated in the Somerset County School System and was a member of St. Charles United Methodist Church, Chance MD.
Robert was employed as a Waterman and loved working on the famous skipjacks of the  Chesapeake Bay and surrounding areas.    He continued  in this field of work until inclement weather forced him to seek work indoors and he then became employed by the  Department of Facility Services At Salisbury University until his retirement.  Robert was a fun loving husband and father who enjoyed being surrounded by family.  He loved his children and especially his grandchildren  and great grandchildren  They were his pride and joy.
He leaves to cherish fond memories his wife of 51 years,  Phyllis Nichols Bivens, Chance MD.  One daughter Melanie Bivens Purnell (Rev. William), Salisbury MD. One Adopted Daughter, Rev. Pamela A. Polk-Ward (Warren) of Princess Anne,  MD. Five Grandchildren,  Bobbi Purnell, Towson MD, Alicia, William III, and Consuela Purnell all of Salisbury, MD and Maddyson Ward, Princess Anne.  Two great  grandchildren, Savyon and Gabriel Price, Salisbury MD.   One brother Carter Adolph Bivens (Viola), Princess Anne, MD.  Three  sisters, Joanne (George) Burnett, Yvonne (Irvin) Brown all of Princess Anne, MD and Gloria (Richard) Jones, Avenel NJ. Six other sisters-in-law,  Ruth Bivens, Princess Anne, Sarah Nichols Tuston, Christina Jones, Salisbury MD, Betty Stewart (James) Delmar, MD, Joyce Batson (Robert) Rhodesdale, MD, Rev. Janice Austin (Rev. Joseph), Camden DE. Four other brothers- in law, including  Rev. Hugh Nichols (Rev. Wanda) Mardela Springs, Gregory Nichols (Rev. Lucille) Salisbury, Wayne Nichols (Carol) Snow Hill and James Jewett, Laurel De. several nieces, nephews cousins and friends.
He was proceeded in death by a son, Robert F. Bivens, Jr.  a brother Brewington  H. Bivens, a sister Joan Jewett.
A funeral service will be held 12 noon Saturday Febraury 9, 2013 at St. Charles United Methodist Church in Chance, Maryland, where friends may call two hours prior. The Rev. Deangelo Johnson will be the Eulogist. Friends may also call Friday evening from 6-8 p.m. at Anthony E. Ward., Jr. Funeral Home in Princess Anne. Interment will be in the chuch cemetery.
Share a Memory or Thought