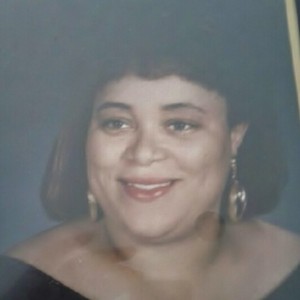 Shaniki La-Toya Roy, 34, of Crisfield, Maryland was called to rest on Tuesday,  June 11, 2013 at McCready Memorial Hospital in Crisfield. Born August 12, 1978 in Salisbury, she was the daughter of Valarie Roy, and the late Morris Cotton Jr.
Shaniki was the oldest of four children. She was educated in the public school system in Somerset County, Maryland and received her CNA certification from Tawes Vocational School at the age of 16. She graduated from Crisfield High School in 1997. She worked as a CNA for McCready Hospital for over 15 years. She also worked at Metompkin Seafood, and McDonalds.
Shaniki attended Hopewell and John Wesley United Methodist Churches at an early age. During her later years she attended Charity Holiness Deliverance Center and Enon Baptist Church of Deliverance in Crisfield, Maryland. Her favorite gospel songs were " Amazing Grace", " I Won't Complain", and " His Eye Is On The Sparrow".
Shaniki leaves to cherish fond memories with her six children, five sons, Syeion, Sayveion, and Syeavain Roy,  Daniel and Dontez Gerald Jr, and one daughter Donyea Gerald all of Crisfield. Her mother, Valarie Roy of Crisfield. One brother Morris Cotton III( Marquetta) of Princess Anne. Two sisters, Merlin and Violet Roy both of Crisfield. A fraternal grandmother, Delores Cotton of Fairmount. Four uncles, Jerry Carter, Anthony, Maurice and James Lee Cotton. And very special friend of 20 years, Dontez Gerald Sr of Crisfield. And a host of relatives and friends.
A funeral service will be held Saturday 11 a.m. June 22, 2013 at Highway Holiness Church in Crisfield where friends may call one hour prior. Bishop Stetson E. Lane Jr., will be the Eulogist . A viewing will also be held Friday 6-8 p.m. June 21, 2013 at the church. Interment will be in Hopewell Cemetery in Crisfield.
2 Responses to "Shaniki La-Toya Roy"
Share a Memory or Thought