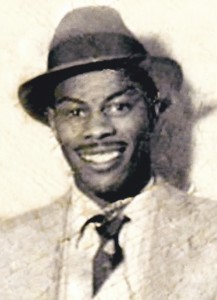 Allen Joseph Holbrook, 83, welcomed God's loving hand on Saturday, June 29, 2013 at Fairview Nursing Home in Philadelphia PA.  He was the son of the late Elijah, Sr. and Gertrude Holbrook of Venton, Maryland.
Allen was raised in Venton, but at a young age, he moved to Philadelphia, Pennsylvania.  For many years, Allen was employed at Greyhound Bus Station.  After retiring from Greyhound, Allen was a custodian until his health began to fail.
Special memories of Allen will be treasured by: one sister, Geneva Holmes of Princess Anne; a host of nieces and nephews and friends; two very special friends, Allen Brown and family and Tracey McNeil and family of Philadelphia.
He was preceded in death by 3 brothers:  Elijah Jr., Morris and George Holbrook; and 3 sisters:  Nellie Smith, Bessie Waters and Madeline Spence.
A funeral service will be held Saturday 2 p.m. July 6, 2013 at Metropolitan United Methodist Church in Princess Anne. Where friends may call two hours prior. Reverend Ronald Bell, Sr. will be the Eulogist. Friends may also call Friday evening July 5, 2013 from 6-8 p.m. at the funeral home in Princess Anne. Interment will be at Grace Cemetery in Venton.
Share a Memory or Thought