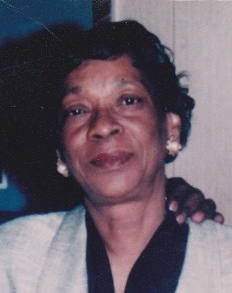 Alice Corbin Dix, 76, of Crisfield, Maryland, was born on January 11, 1937 in Princess Anne, Maryland to the late Wesley Waters and Rintha Corbin.  Alice's stepfather was Elton Corbin.
She received her formal education in the Somerset County Public School System and was inducted into the National Honor Society in the 11th grade.  Alice met and married Albert Charles Dix, Sr. of Crisfield, Maryland who preceded her in death. 
After relocating to Crisfield, Alice remained a faithful member of Samuel Wesley United Methodist Church even though she was ill in later years.  She was affectionately called, "Grand Mom" or "Aunt Alice" by relatives and friends alike.  Alice was famous for her dry sense of humor and always kept a "stiff upper lip."  You  never saw her break under pressure.  She was a no nonsense person who believed in standing strong and never letting anyone pull you down.  A true "Charlotte Breed" trait.
On Wednesday, July 10, 2013, the Lord called Alice home after several medical experiences.  Her transition to Glory was made with her daughter, granddaughter, niece, great-niece, great-great niece, nephew and sisters.
Her love is left to one daughter,  Wendy M. Presley (Walter); one granddaughter Tracy Frager (William); three great grandchildren, Monteiz Frager and Zion Frager, who preceded her in death and Willow Frager; a very special niece, Deborah Corbin; one great niece, Latasha R. Jones; one great-great niece, Kyliah Sterling; one great-great nephew, Jordan Sterling; nine sisters, Frances Smith of Salisbury, Maryland, Charlotte Harmon of Princess Anne, Mildred Corbin (Deceased), Elsie Smith (Deceased), Alma Waters of Philadelphia, Pennsylvania, Goldie Corbin-Pailen (Deceased), Brenda Corbin (Deceased), Diane Wright of Salisbury, Maryland; six brothers, Wesley Waters, Jr. of Haverford, Pennsylvania, Richard Waters, (Deceased), Wayne Waters (Deceased), Elton Corbin, Jr. of Peekskill, New York, Jimmy Dutton of Salisbury, Donald Corbin of Salisbury; seven stepchildren, Albert C. Dix, Jr.  (Deceased), Kirk Jackson, Lenora Jackson, Gregory Dix, Robert Dix, Reginald Jackson and Emily Dix; a host of cousins, other nieces, nephews and extended family and friends. 
A funeral service will be held 11 a.m., Saturday, July 20, 2013  at Samuel Wesley United Methodist Church in Manokin, Maryland where friends may call one hour prior. Reverend Alexinia Seldon will be the Eulogist   Friends may also call 6 p.m. to 8 p.m., Friday, July 19, 2013 at the church.  Interment will be in the church cemetery.
3 Responses to "Alice Corbin Dix"