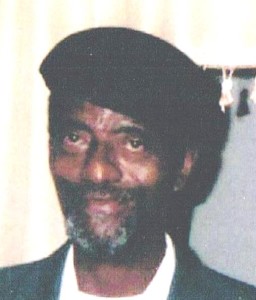 Alfred E. Stewart, 59, of Crisfield, Maryland went home to be with the lord on Monday, October 14, 2013, at Perry Point VA Medical Center in Perryville, Maryland.  He was born on June 4, 1954, and was the son of Thomas H. Ward, Sr. and the late Marlene Stewart Evans.
Al as he was affectionately called by family and friends was educated in the Somerset County School System. Upon graduation he later joined and served in the United States Army for 11 years.  Al was later joined in Holy Matrimony to the late Carolyn Murray-Stewart.
Al "Mad Dog" as he was also called by his many friends was a very kind and loving man. He worked in the seafood industry in Crisfield Maryland until his illness would no longer allow him too. Al would spend every day down at the dock, loading and unloading boats from Smith Island and Tangier Island for many years, earning him the title of the "Dock Master".
In addition to his father, Al leaves to cherish with fond memories: one son, Ryan Stewart of Crisfield, MD; one daughter, Ashley Cannon of Baltimore, MD; two step-daughters, Angelia of Crisfield and Monique Murray of Baltimore; three brothers, Alphonzo Stewart of Princess Anne, MD, Alfred Corbin (Caselenda) of Crisfield  and Wallace Ward (Yvonne) of Salisbury MD; six sisters,  Angenette Stewart of Crisfield, Helen Fontaine of Pocomoke, MD, Joan Collins (Alphonso) of Landover MD, Fayetta Corbin of Princess Anne, Ernestine Corbin of Way Croff, GA, and Sharon Stratton (Stephan) of Melfa VA;  a host of nieces, nephews and friends.
Al was preceded in death by his grandmother, Elizabeth Savage, his mother, Marlene Evans, one sister, Marcella Stewart, and two brothers Terry Lee Jones and Waldo Ward.
A funeral service will be held  1 PM, Saturday, October 19, 2013 at the Funeral Home in Princess Anne, Maryland with a  viewing two hours prior. A viewing will also be held 1-6 p.m., Friday, October 18, 2013 at the Funeral Home in Princess Anne.  Interment will be Private.
Share a Memory or Thought