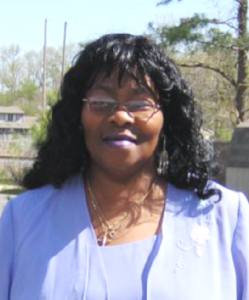 Louise Virginia Ballard Jackson, 68 of Princess Anne, Maryland.  Departed this life on Friday, December 6, 2013 at Peninsula Regional Medical Center in Salisbury, Maryland.  She was the daughter of the late Rev. Isaac Ballard and Cecie Handy Ballard.
Louise attended the Somerset County Public School System and furthered her education at the University of Maryland Eastern Shore.
She was a former member of Mt. Hope A.M.E. Zion Church in Princess Anne, MD, she also attended Freedom Church, Princess Anne, MD and currently attended the Opendoor Ministries, Salisbury, MD until her illness.
Louise was employed by various agencies, her previous employers included; Blind Industries, Manhattan Shirt Factory, Thomas and Thomas Security, and her early retirement from the University of Maryland Eastern Shore (Marriott).
She was a very strong, spiritual, God filled person who found great joy in evangelizing God's Word to many people.
She leaves to cherish fond loving memories to:  one son, Gaston Davis (Jill) of Glen Burnie, MD; two daughters, Dawnette Davis of Columbia. MD and Corlessa Dixon (David) of Princess Anne; eight grandchildren, Le'Troi Davis, De'Jae Hayward. Aaron Davis, Brittany Davis, Chazmin Davis, A'Jhante Elliott, ZyAmber Conway and Jaelon Davis; five great grandchildren, Jayla Davis, Q'mahnee Maness, Lola Davis, Malani Dean and Zacori Conway; a loving friend like a son, Ross Holbrook; a special friend, James "Jimmy" Johnson; three sisters, Mildred Ballard of Salisbury, MD, Sharon Ballard of Princess Anne and Canessa Carter of Los Angeles, CA; five brothers, Apostle Isacc Ballard (Hazel), Calvin and Michael Ballard, all of Princess Anne, Jesse (Lula) Ballard of Quantico, MD and Paul Ballard of Upper Marlboro, MD; one aunt, Ardela Ballard of Dublin, MD; a host of nephews, nieces, great nephews, great nieces, cousins, and many other relatives and friends.
In addition to her parents, she was preceded in death by her loving daughter, Dawn Davis, one brother, Elmer Ballard and two sisters, Lillian and Sheila Ballard.
A funeral service will be held  1 PM, Saturday December 14, 2013 at New Dimensions Ministries in Salisbury, with a viewing one hour prior.  Apostle Isaac Ballard will be the Eulogist. A viewing will also be held 1-6 PM, Friday, December 13, 2013 at the Funeral Home in Princess Anne.  Interment Mt. Olive Baptist Church Cemetery, in Dublin, MD near Princess Anne.
3 Responses to "Louise Virginia Ballard Jackson"