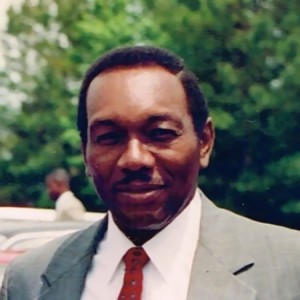 William T. Fisher was born on February 23, 1936 in Franktown, Northampton, Virginia.  He fell asleep in death on Sunday, February 2, 2014 at Salisbury Rehabilitation and Nursing Center.  He was the son of the late Jacob and Beatrice Savage Fisher.
William, lovingly known as Thomas, was a loving and devoted husband and father.  He was a kind, thoughtful and humble man who was respected and cherished by family and friends alike.  He will be dearly missed by his family.
Thomas married his wife of 55 years, Virginia (Collins) Fisher, on June 11, 1958.
He worked at Holly Farms as a truck driver, Nock's Tire as a mechanic and tire re-capper.  He retired from the University of Maryland on July 31, 1998 where he held the position of Maintenance Supervisor.
He attended Northampton County Schools and received an honorable discharge for his Army service from 1955-1957.  He had a mechanical wind and enjoyed repairing and restoring automobiles.  He enjoyed working with his hands, building things and gardening.
Thomas especially enjoyed traveling and spending time with his family.
On June 18, 1957 he was baptized as one of Jehovah's Witnesses and remained active until he became ill.  His congregation duties varied.  He served as a ministerial servant, literature servant, magazine servant and maintenance servant.  He humbly served in whatever capacity he was asked to.
He enjoyed the house to house ministry, talking to and teaching people about the Bible.
Thomas leaves to survive him, three children:   Joan Harmon (Jessie) of Princess Anne, MD, Thomas Fisher of Middletown, DE and Tammy Fisher of Pocomoke City, MD; three grandchildren; one brother, Armour Treherne (Janice Coston) of Belle Haven, VA; four sisters Irene Mapp (Howard) of North Wales, PA, Jean Alston of Philadelphia, PA , Barbara Anne Tingen (Peter) of Bowie, MD and Ellen Fisher of Boothwyn, PA; a dear cousin, Willie D. Fisher; and a host of beloved nieces, nephews, cousins and dear friends.
In addition to his parents, Thomas was preceded in death by two sisters, Jeannette Shepard and Stella Fisher.
A memorial service will be held 3:00 PM Saturday, February 8, 2014 at The Kingdom Hall of  Jehovah's Witness in Westover, MD.  A viewing will be held 6-8 PM, Friday, February 7, 2014, at the Funeral Home in Princess Anne.
Share a Memory or Thought