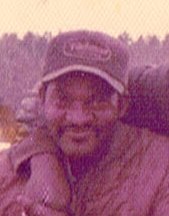 Samuel Charles Stevenson, 72, of Princess Anne, Maryland departed this life on Wednesday, June 18, 2014 at University of Maryland Medical Center in Baltimore, Maryland.  Born May 30, 1942, he was the son of the late Samuel Stevenson and Beatrice Collins.
He leaves to cherish his memory with one son, Brandon Charles Smith; three daughters, Suzette Belo (William), Christine Dungy (Jerald, Sr.) and Sandra Johnson (Stanley, Sr.); 10 grandchildren; seven great grandchildren; one sister, Glory Mullen; and a host of other relatives and friends.
In addition to his parents he was preceded in death by one son, Clayton Stevenson.
A viewing will be held 6-8PM, Monday, June 23, 2014 at the Funeral Home in Princess Anne.
One Response to "Samuel Charles Stevenson"
Share a Memory or Thought