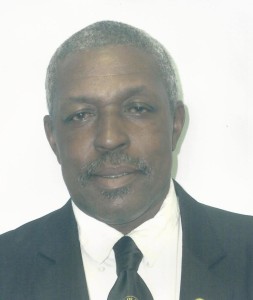 James Thomas Taylor, 67, of Crisfield, Maryland, affectionately known as "Chatter" and "Boy Blue", departed this life on Thursday, July 24, 2014 at Peninsula Regional Medical Center in Salisbury.  Born December 25, 1946 he was the son of the late Willis "Toots" Wilkins and Loretta Taylor-Evans, step-son of the late George Evans, Sr.  He was raised by his aunt, the late Virginia Taylor-Collins.
Chatter met and married his devoted wife, caretaker, and friend, Maxine, 43 years ago. He was employed by Mrs. Paul's Kitchen for 15 years and later worked for Metompkin Bay Seafood Company. He was an active member of the Crisfield Pride Lodge 194 for many years.
Chatter was an excellent pool player and swimmer. He loved to sing and he was one of the lead singers in the 'Rocket Band'. He sang, 'Your Precious Love'.
Chatter was very devoted to his family. He was always the same, no matter what was going on; he NEVER complained. He was a loving person and had a heart of gold.
He leaves to cherish precious memories, his wife, Maxine Taylor of Crisfield, MD; four children, Michelle Knight (Joseph) of Washington, D.C., Byron Taylor of Crisfield, Eric Taylor (Tanya) of Laurel, MD, Everett Williams of Crisfield, 15 grandchildren, Carlissa, Lakeeta, Byron Jr., Jawyne, Everett Jr., Bre'Asia, Keshawn, Kenzie, Karen, Terry, Justin Sr., Markeeta, Marquis, Joequan, and Shakia; eight great-grandchildren; eight sisters from various relations, Ruth Coulbourne (Russell) of Marion, Sylvia Johnson (Joseph Jr.) of Millville, NJ, Cynthia  Anderson (Raymond) and Deborah White, Crisfield, Louise Handy of Philadelphia, PA, Patricia Handy and Shirley Handy of New Jersey and Sylvia Campbell of Crisfield, nine brothers, Vernon Evans of Hurlock, MD, George Evans of Crisfield, Anthony Evans of Salisbury, MD, Willis White  (Beverly) of Chester, VA, Victor Sample  (Selene) of Godwin, NC, Vance Johnson of NC, Robert Handy and Carlos Handy of Salisbury, and Freddie Handy of New Jersey; his mother-in-law, Dorothy Morgan, one aunt, Emily Taylor, two very devoted friends, more like brothers, William White and George Murray;  raised as his sons, Terry Miles and Justin Baltimore, Sr. and a host of  nephews, nieces, other family and friends.
In addition to his parents, he was preceded in death by one brother, Sadique Abdul Kaliq (aka, Eugene Evans), three sisters, Eleanor Evans, Jane White and Leona Handy.
A funeral service will be held 1PM Saturday, August 2, 2014 at St. Paul A.M.E. Church in Crisfield, with a viewing two hours prior.  A viewing will also be held 6-8 PM, Friday, August 1, 2014 at the Church.  Interment will be Private.
Share a Memory or Thought