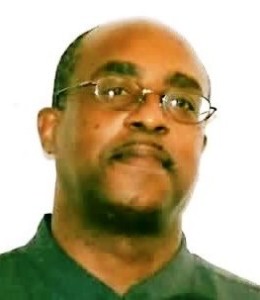 Bruce Everett Stewart, 54 of Oaksville, departed this life Tuesday, July 29, 2014 at home in Princess Anne, Maryland. Born April 1, 1960, he was the son of Edith Stewart and the late Charles Stewart, Sr.
Bruce received his education in the Somerset County Public Schools and Delaware Technical Community College in Georgetown Delaware. Among his many accomplishments, he was employed at Pohanka Auto Group where he worked diligently for many years as an automotive technician.
Bruce was a man who loved his family and wanted everyone to succeed. He will be remembered for his distinct laughter and his love for God. Bruce will truly be missed by all.
In addition to his mother, he leaves to cherish his memory: his devoted wife of 31 years, Laverne Stewart; three sons, William Boynton (Kimberly) Grass Laskes, Michigan, David Collins (Penny) of Salisbury, Maryland, and Jonathan Collins (Deschell) of Westover, Maryland; one daughter, Toni Stewart of Oaksville, Maryland; three brothers, Gregory Stewart of New York, Charles Stewart, Jr. of Severn, Maryland and Vaughn Stewart of Princess Anne, Maryland; one sister Dawn Killian (Mark) of St. Paul, Minnesota; three brothers-in-law, Isaac Hayman of Princess Anne, Maryland; Vernon Davis and Marvin Bryant of Pocomoke City, Maryland; eight sisters-in-law, Dorothy Dupont (Ernest), Lucinda Connor, and Lucille Hayward of Princess Anne, Maryland, Janette Kearse (Clary) of York, Pennsylvania, Loretta Collins of Crisfield, Maryland, Mamie Davis of Washington, District of Columbia, Lois Cottman of Pocomoke City, Maryland and Gloria Davis of Salisbury, Maryland; ten grandchildren, Briaja, Shadimon, Jonae, Terrance, Joe, L'Dawn, David, Jr., Tiara, Ashira, and Maurice; one great grandchild, Terrance, Jr.; two godchildren, Tyrone Taylor, and Jyrell Ballard; and a host of other relatives and friends.
In addition to his father, he was preceded in death by one sister, Anita Torney and two brothers-in-law, Melvin Bryant and David Eady.
A Funeral Service will be held 11:00 AM Saturday, August 9, 2014 at The University of Maryland Eastern Shore, Ella Fitzgerald Performing Arts Center in Princess Anne, Maryland with a viewing one hour prior.  A viewing will also be held  12:00 Noon until 8:00 PM Friday at Mt. Carmel Baptist Church in Princess Anne.  Interment will be in Oaksville Community Cemetery.
Share a Memory or Thought