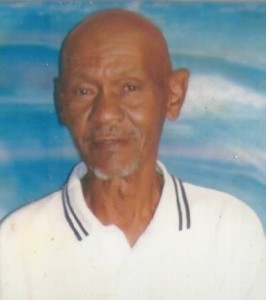 Donald Preston "Capt. Don" Brown, 78, of Marion Station, Maryland formerly of Crisfield, Maryland and Philadelphia, Pennsylvania departed this life Wednesday, October 15, 2014 at Peninsula Regional Medical Center in Salisbury, Maryland. Born November 16, 1935 he was the son of the late Alonzo, Sr. and Nora Horsey-Brown.
Donald was educated in the Somerset County Public Schools. He graduated from Carter G. Woodson High School in 1953. After graduation Donald worked in Ocean City washing dishes with Ernie Sutton. The two then enrolled at A&T College in Greensboro, NC. Donald majored in Physical Education to fulfil his dream as a coach. He fell in love and married Billie Faye Sutton, also known as Hannah in 1954. Of this union seven children were born (four girls and three boys).
After leaving college Donald got a job cleaning at the Crisfield Hospital. He later moved to Philadelphia and got a job at Girard College. On May 23, 1955 Donald joined the U.S. Air Force. After completing Basic Training he was sent to an electronic school for a year. He was also sent on tour to Freising, Germany for eighteen months. He started a jazz club at the high school while in Germany. Donald came out of the U.S. Air Force in August 1959. Donald then got a job as a mail handler at the U.S. Post Office in Philadelphia, Pennsylvania.
After a long separation from his wife, Hannah, Donald met Barbara Horsey in 1984. After two years they were married. From this union one son, Johnathan and one daughter, Autumn were born. Donald and Barbara lived in Philadelphia for thirteen years. After retiring from the Post Office, Donald relocated his family to Maryland for a more quiet and settled lifestyle. He was also a member of Crisfield Pride Lodge #194 in Crisfield, Maryland.
Donald accepted Christ as his personal Savior at Charity Holiness Church, Crisfield, Maryland under the care of Bishop G. Shanley Jackson. He also attended Greater Saint Luke United Methodist Church in Philadelphia, Pennsylvania under the care of Bishop John C. Hackney and Brooks Tabernacle, Philadelphia, Pennsylvania under the care of Reverend Kenneth Walker. His favorite gospel song was "Take Me to the King."
He Leaves to Cherish fond memories with his devoted wife, Barbara H. Brown; four sons, Donald (Cynthia), Keith (Hope), Jonathan (Jalisa) Brown and Dr. Joseph Downing (Valerye); five daughters, Sheila King (Michael), Nora Lynn Brown, Gina Brown, Candace Steed (Jason) and Autumn Jones (Gary, Jr.); 22 grandchildren; 16 great grandchildren; one brother, Garnett Brown, Sr. (Milkey); one sister-in-law, Elnora Brown and a host of nephews, nieces other relatives and friends.
In addition to his parents, he was preceded in death by one son, Ricky Brown; two brothers, Alonzo Brown, Jr. and Mayhew Murphy and one sister, Pauline Trippet.
A Funeral Service will be held 11 AM Saturday, October 25, 2014 at Handy United Methodist Church in Marion Station with a viewing two hours prior, Rev. William Miles will be the Eulogist. A viewing will also be held 6-8 PM Friday, October 24, 2014 at the church, where Elks Fraternal Services will commence at 7 PM. Interment will be held at Liberia U.M.C. Cemetery in Marion Station.
2 Responses to "Donald Preston Brown"
Share a Memory or Thought