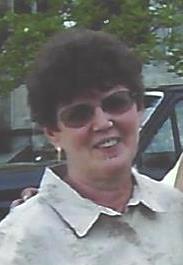 Frances M. Green, 60, of Crisfield, Maryland departed this life  on Friday, January 16, 2015 at Peninsula Regional Medical Center. She was born on October 18, 1954, in Waynesboro, Pennsylvania to the late John and Frances Gardner Rosenberry.  She resided in Crisfield the majority of her life.
She was employed at Paul's Kitchen, Campbell's Soup and most recently at McCready Foundation.
Frances enjoyed family, especially her grandchildren, LeMonte, Dayonna. Logan, Darryl and Jaliyah.  She also liked to go to yard sales, she enjoyed her flowers, cooking big dinners and baking different desserts.  To clear her mind she would sit and play solitaire, enjoyed 500 and poker.
She was a loving and devoted wife, mother, grandmother, aunt and friend.
She is survived by her devoted husband, Joseph Green, Sr.; two daughters, Jamie and Janise Fontaine; eleven grand-children; six step grandchildren; two stepsons,  Joseph, Jr. and Markie Green; one step-daughter, Tyesha Karumme (Ben); one brother, Joey Rosenberry; four sisters, Christina Becker (James), Paula Griffith (Robert), Theresa Rosenberry and Mary Horsey (James); one devoted friend/sister-in-law, Margo Gale; a host of nephews, nieces, cousins, other relatives and friends.
A funeral service will be held 1 p.m. Thursday, January 22, 2015 at Shiloh United Methodist Church in Crisfield with a viewing one hour prior. Rev. Frances Fitchett will be the Eulogist. A viewing will also be held 6-8 p.m. Wednesday, January 21, 2015 at the church. Interment will be held in Mount Peer Cemetery in Marion Station.
Share a Memory or Thought