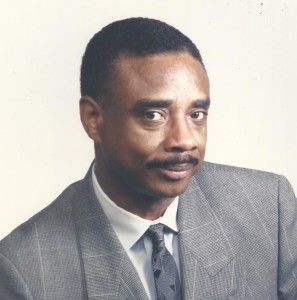 Ellsworth Bacon, Sr., 67 was born on April 20, 1947 to Anna Mae Burrell and adopted by the late Christopher Columbus Burrell, Sr. in Philadelphia, Pennsylvania. He departed this life suddenly on Thursday, January 29, 2015 at  Edward W. McCready Memorial Hospital in Crisfield, Maryland.
"Ells" as he was fondly called by the ones who loved him, matriculated from Philadelphia, Pennsylvania at the tender age of seven. Ellsworth spent his childhood days in Crisfield, Maryland, under the care of his "second mother," Ethel Hatton, who reared and loved him unconditionally.
Ellsworth graduated from Carter G. Woodson School and immediately joined the U.S. Army, where he served his country for three years.  Ells returned to Crisfield, Maryland and found employment at Sherwin Williams Company, also known as Rubberset.  He spent a total of 49 years encompassing several industries; completing a total of 36 years of service in the manufacturing industry, at Rubberset.
Ellsworth accepted the Lord in his life at an early age in Crisfield, Maryland at Shiloh United Methodist Church. He adopted his favorite scripture the 23rd Psalm, which he wore on his forearm with a personalized insignia, NEA, which meant, "Never Ever Alone." He was currently a member of St. Mark United Methodist Church in Oaksville, Maryland where he served on the Finance Counting Committee and previously as a member of the Adult Choir.
Ellsworth loved his family wholeheartedly.  He was considered the life of the party with his charisma and infectious personality during family gatherings.  Ells was always willing to offer words of wisdom, encouragement, humor and an abundance of love and joy to everyone he encountered. He loved counseling and mentoring others and could often be seen doing just that while in the presence of young people at work and within the local community. Inspiring others in a positive direction was his passion.
Ellsworth was married to Margaret Paige-Bacon, the love of his life for 29 ½ years.  Some of his happiest moments were when he was in the presence of his beloved wife, Margaret, AKA "Sugar Love." They shared an adoration that was rare and untethered, because not only were they husband and wife, but best friends.  Ells and Margaret were like two peas in a pod, always together as they shared a united spiritual bond.  Margaret will definitely miss their special time communicating their love for the Lord.  There was never a period when he didn't take the time to show her just how much he treasured and adored her.
Ellsworth leaves to cherish fond memories, his loving and devoted wife, Margaret Paige-Bacon of Princess Anne, Maryland; his mother, Anna Mae Burrell of Philadelphia, Pennsylvania; two children, Felisha Sutton (Jody) of Crisfield,  Maryland and Ellsworth Bacon, Jr. (Katrina) of Waldorf, Maryland; two sisters, Eileen Burrell of Yeadon, Pennsylvania and Dawn Burrell of Philadelphia, Pennsylvania;  two brothers, Christopher Burrell, Jr. of Philadelphia, Pennsylvania and Dean Burrell of Temple Hills, Maryland; three grandchildren, Daren Milbourne, Jr., Shakira Miles, and Ricko Miles; two great granddaughters, all of Crisfield,  Maryland.
Ellsworth also leaves to cherish fond memories, four aunts, Lorraine Cottman (Joshua), Regina Hill (John), Patricia Cooper and Janice Douglas (Sinclair); one uncle, Upshur Bacon; one mother-in-law, Martha L. Paige; two sisters-in-law, Mary L. Paige and   Kimberely Young; two brothers-in-law, Robert L. Bivens and Ronald L. Paige; one  goddaughter, Kristina Brown; a special best friend, Barry Noe, and a host of nieces, nephews, cousins and other relatives and friends.
In addition to his father, he was preceded in death by his grandparents, Samuel and Ruth Bacon; "second mother," Ethel Hatton, and sister-in-law, Beverly Paige.
In lieu of flowers, please make donations to Richard A. Henson Cancer Institute, 100 East Carroll Street, Salisbury, Maryland  21801.
A funeral service will be held 1 p.m. Friday, February 6, 2015 at St. James United Methodist Church in Westover with a viewing one hour prior.  Reverend Ronald Bell will be the Eulogist. Interment will be held 1 p.m. Monday February 9, 2015  in the Maryland Veterans Cemetery in Hurlock.
7 Responses to "Ellsworth Bacon, Sr."