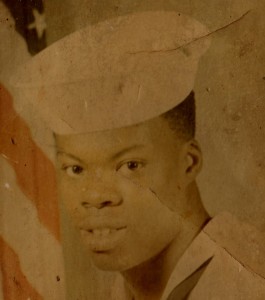 Melvin Edward "Vell" Robinson departed this life on February 4, 2015 at his home located on MT. Vernon Road in Princess Anne, Maryland. Born November 4, 1948, he was the son of the late Bill and Anna Robinson.
Melvin was educated in the Public Schools in Richmond, Virginia and after completing high school he joined the United States Navy. Melvin served two years in the Navy and was honorably discharged. He was employed as a spotter at several dry cleaning businesses in Maryland and Virginia. He was united in holy Matrimony to Betty L. Cornish in 1984. Melvin and Betty were members of The Church of Christ in Suitland, Maryland. They later relocated to the Eastern Shore and became members of Christian Stronghold Community Church in Princess Anne. They later joined Open Door Christian Community Ministries in Salisbury, Maryland, where Melvin was still a member.
He leaves to cherish fond memories with his wife Betty Robinson; one son Lavelle Burke; two daughters Melvina Baylor( Derrick) and Tamika Burke; two stepsons Darrell and Domonte Cornish; one step daughter Dalphine Ayres (Louis); two favorite aunts Elaine Bellamy and Mary Childs; several grandchildren, nephews, nieces and other relatives.
He was preceded in death by his parents Bill and Anna Robinson.
A funeral service will be held 1 p.m. Saturday February 14, 2015 at Christian Stronghold Community Church in Princess Anne with a viewing one hour prior. Apostle Isaac Ballard, Jr. will be the Eulogist. Interment will in held 1 p.m. Tuesday February 17, 2015 at The Eastern Shore Veterans Cemetery in Hurlock, Maryland.
Share a Memory or Thought