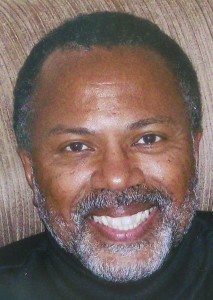 Dr. Elton Preston Maddox, Jr., 68 of Salisbury, Maryland, passed away, March 12, 2015 at Gilchrist Hospice Center after a long and courageous battle with cancer.
Tony, (as he was known) was born November 17, 1946 to the late Elton and Virginia Maddox.  He was a 1964 Valedictorian of Woodson High School, Crisfield, Maryland.  He was an honors graduate of both Morgan State University and the University Of Maryland School Of Dentistry, where he was the first African American to complete the four-year Doctoral Program in 1972.
After graduation, Dr. Maddox served for two years as the Clinical Director of the TEAM program and three years as Assistant Professor at the Dental School for three years; before returning to the Eastern Shore of Maryland, to begin his private practice in 1977. In Addition, he continued to pursue an interest in Forensic Dentistry Consulting.  He was a member of the American Dental Association, The Maryland State Dental Association, and a proud member of the Eastern Shore Dental Society, where he was president from 1992-1993.
He was the recipient of many honors and awards, including his selection as (Who's Who among Students in American colleges and Universities, Distinguished Military graduate (Morgan State University, 1968), Gamma Pi Delta Honor Society, 1970-1972), Timothy O. Heatwole Memorial Chair, 1972, and Outstanding Young Man of America, 1975. (University Of Maryland School of Dentistry.)
Dr. Maddox was involved in many community activities, through membership in his beloved Alpha Phi Alpha Fraternity Inc.,  N.A.A.C.P, M.I.S.T.E.R. (Men Inspiring Students to Enjoy Reading),  to name a few.  He was also a devoted member of the Waters Chapel U.M. Church in Kingston.  He also loved auto racing, traveling and playing tennis.
After celebrating 31 years at his Salisbury, Maryland, dental practice, he merged the business with Dr. Kathleen Geipe in March 2012, allowing him to pursue other interests and spend more time with family and friends.
Dr. Maddox, who was loved and respected by his fiancée, his family, his patients and loyal friends, touched many lives with his sound advice, quick wit and humor, as well as his compassion, generosity and positive outlook on life.
To cherish his memory, Dr. Maddox is survived by his fiancée, Dr. Carol Steffy of Salisbury, Maryland; sister, Barbara Jean (Jim) of Burke, Virginia; brother, Michael (Gwen) of Catonsville, Maryland; sister, Anita (Everett) of Catonsville, Maryland; brother, Scott (Debbie) of Marion, Maryland;  four nieces, two nephews, and a host of other relatives and dear friends.
A Memorial Service will be held 12 Noon Friday, March 20, 2015 at Wesley Temple United Methodist Church, 1322 West Road in Salisbury, Maryland.  The family will receive friends from 11:00 AM until 11:45 AM.   Pastor Frances Fitchett will be the Eulogist.  Ceremonial rites will be performed by Alpha Phi Alpha Fraternity, Inc. at 11:45 AM.
In lieu of flowers, send contributions to Morgan State University Foundation, for Dr. Elton P. Maddox, Jr. Scholarship Fund.  MSU Foundation, 1700 E. Cold Spring Lane, 201Truth Hall, Baltimore, MD  21251.  Online at www.givetomorgan.com".  Choose "Other", and enter "Dr. Elton P.Maddox, Jr. Scholarship Fund."
16 Responses to "Dr. Elton P. Maddox, Jr."