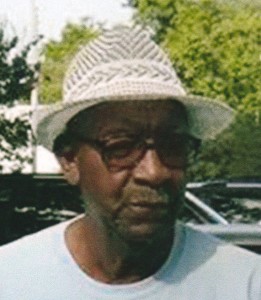 Ernest W. Rolley, 84, of Marion Station went home to be with the Lord on Monday, April 20, 2015 at McCready Hospital in Crisfield. Born January 19, 1931, he was the son of the late James and Tillie Rolley.
"Rolley", as he was known by many, was educated in the Somerset County Public Schools where he graduated in 1949 from the former "Crisfield Colored High School".
Following his graduation, he maintained numerous employments, some of which were: The Frances Cluff Hatchery for a number of years, Frances I. Dupont (a private family service for 17 years, Somerset County Roads Department in Westover, and upon his return from Wilmington, Delaware at the Rubberset Company in Crisfield. Some years later, he was blessed to become the owner of the "E.W. Rolley Trucking Company."  He later became employed with the University of Maryland Eastern Shore where he was in Janitorial Services.
On December 22, 1951 Ernest was united in Holy Matrimony to Miss Dorothy Deshields.  From this union, one daughter, Sharon Rolley-Maddox of Princess Anne, Maryland.
Even though employment, business and family responsibilities were important, he remained a faithful member of Ebenezer United Methodist Church for his entire life. During his membership, he served in many capacities, Trustee, member of the Choir and on the Administrative Board.
He leaves to cherish fond memories with:  his wife of 64 years, Dorothy D. Rolley; two sisters, Frances R. Wise of Westover and Alice R. Smith of Marion Station; one daughter, Sharon R. Maddox (Lester, a very devoted son-in-law); one sister-in-law, Charlotte Rolley of Westover; three brothers-in-law, Oscar Smith and Marion Milbourne, both of Marion Station and Sidney Hayward of Princess Anne; two grandchildren, De'Andre Rolley of Minneapolis, Minnesota and Jayvon Maddox of Princess Anne; three special friends, Kelvin and Carol Ford and Dolly Burgess, all of Marion; a host of nephews, nieces, other relatives and friends.
In addition to his parents, he was preceded in death by three brothers, John, Sr., Jefferson, and James Rolley; three sisters, Daisey Miles, Illene Milbourne and Mary Hayward.
A funeral service will be held 11 a.m. Saturday, May 2, 2015 at Ebenezer United Methodist Church in Marion Station with a viewing one hour prior. Reverend Alexinia Seldon will be the Eulogist. Interment will be held in the church cemetery.
4 Responses to "Ernest W. Rolley"