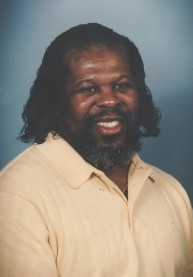 Nathaniel Mullen was born May 17, 1949 in Durham, North Carolina to the late George, Sr. and Minnie Mullen-Palmer.  Nathaniel departed this life on Monday, May 4, 2015 at Forest Haven Nursing Home Rehabilitation Center in Catonsville, Maryland.
Nathaniel was educated in the Somerset County Public School System.  He was employed as a school bus driver in Maine for several years.
He was an affectionate, kind and loving person to all that he came in contact.  He kept all his nieces and nephews on a straight and narrow.  Nathaniel enjoyed all types of music.
Nathaniel leaves to cherish fond memories of his children Amanda, Angela, Toya, Tyra, Nathaniel, Jr., and Shawn; two sisters, Joyce (David) Polk and Hattie Palmer (Perry Banks); three brothers, Alfred, Bruce and George, Jr. Palmer all of Maine; two aunts Bessie Stevenson and Rebecca Gaulin; one uncle James Mullen whom he shadowed, several grandchildren and a host of nieces, nephews, great nieces, great nephews, cousins, other relatives and friends.  He had a very special devoted companion in his life that he loved dearly, Cindy.
Along with his parents he was preceded in death by two siblings, Cleveland Palmer and Wesley White; four aunts Corraine Mullen, Angie Nora Tanner, Lorraine Jordan and Annie Lee Collins; three uncles George Mackey, Cleveland Mullen and Ernest Palmer.
A funeral service will be held 11 a.m. Saturday, May 9, 2015 at Mount Carmel Baptist Church in Princess Anne with a viewing one hour prior. Pastor Carroll Mills will be the Eulogist. A public viewing will also be held 1 to 6 p.m. Friday, May 8, 2015 at Anthony E. Ward, Jr. Funeral Home in Princess Anne. Interment will be in the church cemetery.
Share a Memory or Thought