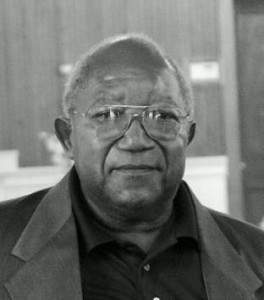 Clifton "Wells" Horsey, Sr., 67 of Crisfield, Maryland transitioned from this earthly life on Thursday, June 18, 2015 at Peninsula Regional Medical Center in Salisbury, Maryland. Born March 6, 1948, he was the son of the late Wells J. and Addie Jackson-Horsey.
"Junie Boy", graduated from Woodson High School in 1966.  He joined the United States Army on March 19, 1968 and completed three years of service and received an honorable discharge.Clifton was employed with Jesse Long Vault Company, a long time employee of the former Carvel Hall Factory, a correctional Officer at ECI and later in life he was a Security Officer.
He enjoyed taking care of his family and friends.  He loved serving steamed crabs at the Annual J. Millard Tawes Crab and Clam Bake Festival.
He is survived by three sons, Clifton W., Jr. (Thelma), James W. (Mary) and Brian N. Horsey (Jessica); three grandchildren, Addie, Adia and Ashley; one great granddaughter, Caris; one brother, Larry Horsey (Cindy) and a host of other relatives and friends.
In addition to his parents, he was preceded in death by his wife, Genovia Ames-Horsey; two sisters, Lillian Hammond and Christine Teagle.
A funeral service will be held 11:00 AM, Saturday, June 27, 2015 at Highway Holiness Church in Crisfield, with a viewing one hour prior.  A viewing will also be held 6-8 PM Friday at the church.  Interment will be in Hopewell Cemetery.

One Response to "Clifton Wells Horsey,Sr."