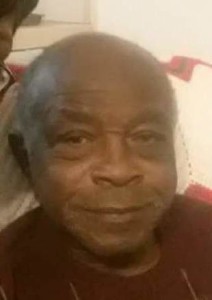 James Redding, 90 of Princess Anne, MD departed this life on Sunday, July 12, 2015 at Peninsula Regional Medical Center in Salisbury, MD. Born June 28, 1925, he was the son of the late Isaac Henry Redding and Elizabeth Benson Redding.
James received his education in the Somerset County Public Schools. He served in the United States Army from 1943 until 1946 and was honorably discharged. He was employed at C.H. Hayman Hardware for over thirty years until he retired. James was a lifetime member of Mt. Hope A.M.E. Zion Church where he sang with the Male Chorus, served as a trustee and chairman of the Cemetery Committee. James was a former 33rd Degree Mason and a member of the Walter Polk Post #132, American Legion.
He leaves to cherish his memory his adoring wife, Evelyn Redding, "He was her baby doll"; one son, Ronald (Loisisha) Redding, four daughters, Priscilla Redding, Oneida (Alexander) Walker, Laura (Jaye) Polk, and Cherry Doane; grandchildren; Clarissa, Terrance, Carmeletta, James III, Brian, Katrina, Johnathan, Kristen, Dominick, Lamar, Tiffany, Rondell, Livelle; Alexander, Jr. and Darryl; 37 great grandchildren; 13 great great grandchildren; four stepdaughters, Brenda (John) Wade, Ernestine (George) Tilghman, Sandra (Karl), and Kelly Odoms; six step grandchildren, Alphonso, Reggie, Brandi, Carla, Charlie and Terrance; one sister, Agnes Jenkins (Richard), three sisters-in-law, Anna Hall, Margaret Johnson and Sarah Hall; one brother-in-law, Alphonso Hargis, Sr. and a host of nephews, nieces, cousins and friends.
He was preceded in death by his first wife, Helen Johnson- Redding, one daughter, Ardrilla Jackson; one son, James Henry Redding, one grandson, Robbie Walker; four sisters and four brothers.
A Funeral Service will be held 3:00 PM Sunday, July 19, 2015 at Mount Hope A.M.E. Zion Church in Princess Anne with a viewing one hour prior. Reverend Dr. Leon Copeland will be the Eulogist. A viewing will also be held 6-8 PM Saturday at Anthony E. Ward, Jr. Funeral Home in Princess Anne. Interment will be in the Church Cemetery.
One Response to "James Redding"