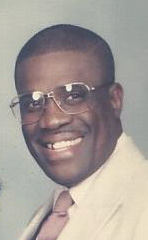 Elder Noah John Stewart, 82 of Marion Maryland, departed this life on Saturday,   February 6, 2016 at Coastal Hospice at the Lake in Salisbury Maryland.  He was born on May 31, 1933 to the late Upsher and Julie White Stewart. After the death of his mother, he was raised by his aunt Lottie.
Elder Stewart received his education in the Public Schools of Somerset County graduating with the Class of 1952 from Carter G. Woodson High School.  After graduating from High School he served four years in the United States Army.  When he returned home he worked several jobs, later retiring from Sherwin Williams Rubberset Company in Crisfield, Maryland.
In November 1958 he met and married Helen Atkinson of 57 years, and to this union two children were born.
As a child Noah attended John Wesley United Methodist Church in Marion Maryland.  Noah gave his life to the Lord and continued his Christian journey.   He became ordained as an Elder at Highway Holiness Church and served as Pastor for eight years at United Church of the Firstborn in Salisbury, Maryland. Elder Stewart later returned to Highway Holiness as senior Elder under the Pastorate of Dorothy Holden.   He was an avid bible study teacher and preached on every third Sunday. His favorite sayings,  "Its Tight But its Right" and "Sin will take you farther than you want go, make you stay longer than you want to stay, and make you pay more than u want to pay".  Two of his famous sermons, "Don't straddle the Fence and Pay on your Layaway".   He was a strong man of faith and integrity, a loving husband, father and cherished grandfather.
Noah loved working outside mowing and grooming his yard.  He was outgoing and made friends with all. He also encouraged everyone that he met and believed in giving advice with wisdom. Some of his last advice to the family was to Love one another, stay and pray for one another, and above all get "Saved".
He leaves fond memories to be cherished by wife of 57 years, Helen Stewart; two daughters, Teresa Fosque of Georgia and Cassandra Price (Eric) of Salisbury Maryland; four grandchildren, Rhonda Banks (Marvin), Taron, Perrisha and Terrence; four great grandchildren; two brothers-in-law, Jackie Perry and Noah E. Atkinson; one sister-in-law, Magnolia Steward and a host of nephews, nieces, cousins and friends.
In addition to his parents, he was preceded in death by three brothers, James "Bus", Upsher "Little Up", and George; three sisters, Irene, Ollie and Caroline; and one brother-in-law, Dana Atkinson.
A funeral service will be held 11:00 AM Saturday, February 13, 2016 at St. James United Methodist Church in Westover, MD.  With a viewing one hour prior.  A viewing will also be held 6-8 PM Friday at Highway Holiness Church in Hopewell.  Interment will be in John Wesley U.M.C Cemetery in Marion Station.
6 Responses to "Elder Noah John Stewart"
Share a Memory or Thought