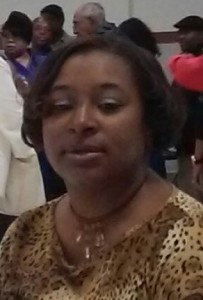 Margaret Linnel Kersey, 44, passed away on Thursday, February 18, 2016 in Princess Anne Maryland. Margaret (Nell) was the youngest daughter of 11 siblings, born on November 27, 1971 in Salisbury Maryland. She was the daughter of Ernest and Thelma Kersey of Kingston, Maryland.
She was educated in the Public Schools of Somerset County.
Nell, as she was affectionately called by family and friends was loved by so many people, she was always the life of the party; she would light up a room with her presence. She is remembered for her kind adventurous spirit, beautiful smile and crazy sense of humor.
In addition to her parents, she is survived by her two daughters, Katrina Stevenson of Frederick, Maryland and Ashley Stevenson of Stone Mountain, Georgia; eight siblings, Lydia Peterson, Kaven Kersey, Tinna Kersey, and Raymond Kersey, all of Frederick Maryland, Nathan Kersey, Carol Kersey and Jennifer Kersey, all of Princess Anne, Maryland and Eric Kersey of Hickory, North Carolina; three grandchildren, and a host of aunts, uncles, nephews, nieces and friends who all loved her immensely.
One sister, Nicole Kersey and one brother, Ernest Kersey preceded her in death.
A Memorial service will held at 2:00 PM Saturday, March 5, 2016 at Woodrow T. Wilson Center,  119 S. 7th street Crisfield.
2 Responses to "Margaret Linnel Kersey"
Share a Memory or Thought