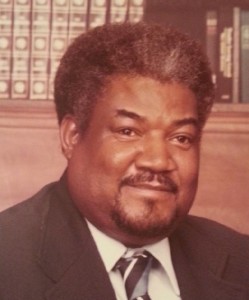 Andrew Horsey, Sr., 72, departed this life on Friday, March 18, 2016 at Peninsula Regional Medical Center in Salisbury, Maryland. Born on September 8, 1943 he was the son of the late Leon and Emma Cannon-Horsey.
Andrew was educated in the Public Schools of Somerset County.  He was formerly employed at the University of Maryland Eastern Shore until his health failed.  Andrew also managed the James Family Singers for over 35 years.
Andrew was married to his devoted wife, Sandra Horsey for 46 years.
In addition to his wife, he leaves to cherish fond memories, two sons, Andrew Horsey, Jr and Larry Cornish; two daughters, Andrea Byrd (George, Jr.) and Angel Thomas (Mark); a special niece, whom he raised as his own, Chari Jones and Revonda Proctor, who was like a daughter; a special nephew, Anthony Horsey; five grandchildren, Courtney Pittman, Andrew Pittman III, Ethan Thomas, Jaeda Maddox and Mia Thomas; three great grandchildren, Ja'Vion Collins, AA'Niyah Palmer and Andrew Pittman IV; one brother, Jesse Horsey (Cleo); two sisters, Emma Collins and Edna Borden; five brothers-in-law, Samuel James, Dale James, Maurice James, George Jones and Andre Sykes; six sisters-in-law, Agnes Horsey, Evelyn Horsey, Mary Jones, Gail Sykes, Patricia James-Cope and Cheryl James; his, mother-in-law, Emma James; a host of  other nephews, other nieces, relatives and friends.
In addition to his parents, he was preceded in death by seven brothers, David Horsey, Henry Horsey, George Horsey, Clarence Short, James Short, Harrison Horsey and William Short and three sisters, Bertha Horsey, Marie Horsey and Gladys Short; and his father-in-law, Samuel S.D. James.
A funeral service will be held 1 PM Saturday, March 26, 2016 at Mount Carmel Baptist Church in Princess Anne with a viewing one hour prior. A viewing will also be held 6-8 PM Friday at the church. Interment will be in John Wesley (Bowland Hill) Cemetery in Princess Anne.
3 Responses to "Andrew Horsey, Sr."
Share a Memory or Thought