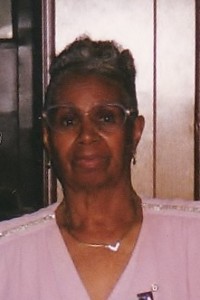 Mrs. Virginia Francis Barkley Horsey "affectionately known as Gin" the daughter of the late Glenwood and Carpathia Ward Barkley was born on July 28, 1928 in Crisfield, Maryland.
She attended Collins St. School in her early years but due to our Mother's illness, she lived with Aunt Margaret and Uncle Oscar in White Haven, Maryland and graduated from Salisbury High School. After graduation, she attended Bowie State College (Bowie State University), later receiving her BS degree from the University of Maryland (Eastern Shore).
Virginia worked as a teacher and director for the Head Start Program for many years. During the 80's she worked as Director of the Day Care Center for McCready Hospital employees. She was recognized and presented with a plague by Michael Wigglesworth for her 16 years of service with the Housing Authority of Crisfield, Maryland.
Devoted member of Shiloh United Methodist Church where she served as Superintendent of Sunday School for sixteen years, and worked with Vacation Bible School. She believed that the youth would become the leaders of the church in the future, as well as our leaders in all walks of life.
Virginia was a member of the American Legion Women's Auxiliary Post 16 where she served as Chaplin Historian during her many years of service.
During the morning hours of Tuesday, June 20, 2017 the Lord called Gin from labor to rest. She leaves to cherish her memory, a devoted and loving son Wayne Lee Horsey. Her sons Charles Horsey, Michael Wigfall who proceeded her, a devoted daughter-in-law Francine Horsey of Lansdale, Pennsylvania, brother Elmer (Josephine); sister Bessie (Edmond) Springdale, MD; brothers Julius (Gladys) and Barry (Isabella). She also leaves many nieces, nephews, other family members, friends and special cousins Charlotte Rally and Brenda Harding.
The joy of her life was lovingly caring for Tamara (Twink) Steve, T'Mia (Buttercup) and Keykia.
In addition to her parents, she was preceded in death by her husband, Charles Horsey, Sr.; two sons, Charles Horsey, Jr. and Michael Wigfall; and two brothers, Julius and Barry Barkley.
A funeral service will be held 11:00 AM Wednesday, June 28, 2017 at Shiloh United Methodist Church in Crisfield with a viewing one hour prior.
Interment will be in Hopewell Cemetery in Crisfield.
2 Responses to "Virginia F. Horsey"
Share a Memory or Thought