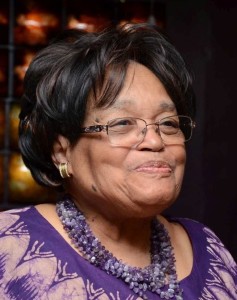 Aliceteen was a retired educator, life coach, avid learner and servant leader who received her formal education in the public schools of Somerset County, Maryland. She was a graduate of Maryland State College (now University of Maryland Eastern Shore), Teachers College-Columbia University, and Alliance Theological Seminary – Nyack College.  Her life experiences as an educator, business professional, administrator and mentor provided her many opportunities to serve in her church, community and on national and international levels. She loved to travel and organize trips for her friends and family.  She particularly loved organizing the annual Homecoming celebration at her home church in Marion Station and taking busloads of friends to the annual crab fest in nearby Crisfield, MD and historic sites around the country, not to mention the dozens of cruises to Alaska and international trips throughout the Caribbean, Europe and Africa.
She was privileged and blessed to serve as a Faculty member in the Accounting & Business Departments of Maryland State College (UMES) and Nassau Community College (State University of New York), from which she received the distinction of Professor Emeritus upon her retirement. She had a passion for young people and was especially honored to have served as the 4th President of the International Mentoring Association.  She was an advocate for higher education and spent countless hours supporting students and their parents to navigate administrative and financial aid processes.  She never missed an opportunity to encourage youth and young adults by lending an ear, providing wise counsel, and encouraging them to pursue their boldest dreams.
Ten years after retiring from a 35-year academic career, Aliceteen answered God's call to the Ministry and began further religious studies at Alliance Theological Seminary, where she completed a Master of Professional Studies in Theology program in 2013 and the Master of Divinity Degree in 2014.   Minister Taylor was licensed to preach the gospel of Jesus Christ in December 2014.  She is the Founder of Lighthouse Ministries, Inc. whose mission is to serve God and humanity by making a difference in the lives of others.
A faithful woman, mother, grandmother, sister, mentor and friend, Minister Taylor's genuine concern and willingness to help others is a reflection and testimony of her faith and relationship with the Lord.  The scripture she would rely on most often is Isaiah 40:31: "But they that wait on the Lord shall renew their strength; they shall mount up with wings as eagles; they shall run, and not be weary; and they shall walk and not faint."  She lived fiercely and truly believed that with Christ all things are possible and never missed an opportunity to encourage, support, or fix a problem.
She leaves to cherish her memory: one son, Franklin A. Taylor, II, (Keisha), Clayton, NJ; one daughter, Dr. Aleesha T. Taylor, NY, NY; two beloved grandchildren, Cidney Brooke Taylor and Franklin M. Taylor,  Clayton, NJ; one brother, Alvin Young, (Phyllis), Detroit, MI; two uncles, Melvin Young, (Maude) Crisfield, MD and Homer Young (Yvonne), Riegelwood, NC; two sisters in law; Constance Taylor, New York, NY and Jean White, Jacksonville, Florida; one nephew, Dale Turpin, (Sarah Ann), Marion Station, MD, several cousins, other relatives and friends.
A Funeral service will be held 3:00 PM Thursday, June 29, 2017 at Convent Avenue Baptist Church, 420 W 145th St, New York, NY,  with a viewing one hour prior. A viewing will also be held 4:00 – 7:00 PM, Wednesday, June 28, 2017 at Benta's Funeral Home, St. Nicholas Avenue & 141st Street, Manhattan, NY.  A Final Funeral service will be held 1:00 PM Saturday, July 1, 2017 at Handy United Methodist Church, 5630 Tulls Corner Road, Marion Station, MD, with a viewing one hour prior.
Services Entrusted to Benta's Funeral Home and Anthony E. Ward, Jr. Funeral Home.
Condolences may be sent to Aleesha Taylor, 801 Tilden Street, Apt. 21H, Bronx, NY 10467
4 Responses to "Minister Aliceteen Young Taylor"
Share a Memory or Thought