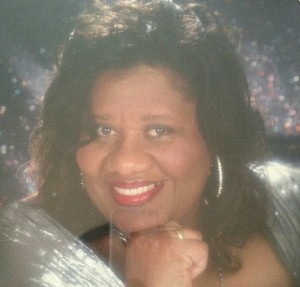 Joyce Ann Holbrook, born January 21, 1952 to the late James and Evelyn Deshields-Collins.  She departed this life Sunday, August 13, 2017 at her residence in Salisbury, Maryland
Joyce was educated in the Somerset County School System.  She received her certificate of early childhood development from Wor-Wic Tech.  She worked in Home Health and other Health Care Faculties for many years.
Although Joyce could not attend Church due to her illness, she did read her Bible faithfully daily.  She enjoyed watching the Steve Harvey Talk Show and Family Feud.
She is leaves to cherish her memory:  three daughters, Yolanda Wallace of Hagerstown, MD, Ronnell "Rita" Holbrook of Princess Anne, MD and Coraine Johnson of Pennsylvania; 10 grandchildren, Teikera Tenner of Princess Anne, Shanae Holmes of North Carolina, Isaiah and Elijah Jones, Judah and Jeremiah Wallace, all of Hagerstown, Oscar Cottman, III of Florida, Jaylen Hunter of Pennsylvania, JaiRon Johnson of West Virginia and Elise Joy Ames of Princess Anne; three great grandchildren; three brothers, Harold Jones, Gene Holbrook and Carl Bailey, all of Salisbury; one sister, Ruth Ballard of Princess Anne and other relatives and friends.
In addition to her parents she was preceded in death by her husband, Robert Williams; two brothers, Darnell and Benjamin Holbrook and one sister, Gaylen Holbrook.
A memorial service will be held 11:00 AM Saturday, August 19, 2017 at Anthony E. Ward, Jr. Funeral Home in Princess Anne.
Share a Memory or Thought