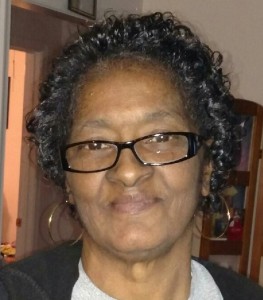 Marsha Carolyn Holbrook, 58, of Princess Anne, peacefully transitioned from this life on earth to her eternal home on Friday, August 18, 2017, at Peninsula Regional Medical Center in Salisbury.  Born January 27, 1959, she was the daughter of the late Geneva Holbrook-Holmes.
Marsha was educated in the Public Schools of Somerset County.  She was employed at Wor-Wic Community College until her health failed.
Marsha attended Mount Carmel Baptist Church.  She loved going to church hearing the Word of the Lord.
Marsha loved cooking and caring for children.  She truly enjoyed life to the fullest.
She leaves to cherish her memories:  one daughter, Shanta Holbrook; seven brothers, Rene, Sr. (Angie), Timothy Esau, Sr. (Grace), Jerry Bruce, Brice and Ross Holbrook, William Boynton (Linda), all of Princess Anne, and Oscar Purnell of Elkton, MD, two sisters, Connie Holbrook-Ward of Princess Anne and Danita Smith of Sanford, FL; one nephew whom she raised as a son, Rena "Boo-Boo" Holbrook, Jr.; several other nephews, nieces, special friends, Paulette Chandler, Alice White and Louise Cottman; and a host of other relatives and friends.
In addition to her mother, she was preceded in death by two brothers, Ray E. and Carlye Holbrook.
A funeral service will be held 1:00 PM Saturday, August 26, 2017 at Mt. Carmel Baptist Church in Princess Anne with a viewing one hour prior.  A viewing will also be held 6:00 to 8:00 PM Friday, August 25, 2017 at the Church.
Interment will be in Grace U.M.C. Cemetery in Venton.
Share a Memory or Thought