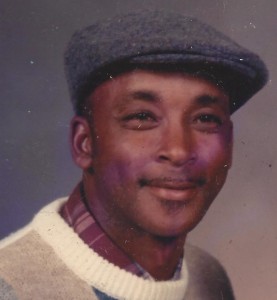 William Earl Sledge, Sr., "Sledge", "Darby", 71 of Westover was  born February 9, 1946 in Suffolk, Virginia, he grew up on the Eastern Shore of Virginia.  Sledge was the eldest son of the late Henry Watson and Carrie Sledge-Watson. He went home to be with the Lord on Sunday, September 3, 2017 at his residence.
Sledge was known for his loving spirit, and having a good time.  He lived life to the fullest.  The yellow house on Rehobeth Road was where he invited his family and friends to gatherings all the time.  One thing that everyone knew when they got there was, they could eat and the music would be playing.  Sledge would be wearing his cap and cutting a step, he would always say "No fool, no fun".  Sledge had a giving heart, he would do anything he could to help everyone including perfect strangers. Sledge loved fishing and tinkering around his yard.  He was always busy doing something with the music playing in the background.  The one thing he took pride in was his family, his devoted wife of 47 years, Diane, his children and grandchildren.  No matter what the situation they could always count on him.
Whether you referred to him as "William Earl", "Sledge", "Pops", "Unc" or even "BopBop" his loving spirit would uplift a whole room.  Especially at home, any party and down in the oyster house.  Everyone knew he was an awesome man. He will be truly missed.
He is survived by his devoted wife of 47 years, Diane Sledge; one son; William E. Sledge, Jr. (Shantelle); three daughters, Aretha  Amanda Fedderman (Ervin, Sr.),  Kimberly Sledge and Shawla Sledge (Dana); 12 grandchildren; five great grandchildren; two brothers, Karl and Elton Watson; seven sisters, Maudrece Evans, Bernice Watson, Josephine Watson, Tonie Schoolfield, Lula Sledge, Lillie Sledge and Vivian Watson and a host of other relatives and friends.
In addition to his parents, he was preceded in death by two sisters, Kathleen Sledge and Betty Walker; and one son-in-law, Stanley White, Jr.
A funeral service will be held 1:00 PM Saturday,  September 9, 2017 at Anthony E. Ward, Jr. Funeral Home in Princess Anne with a viewing one hour prior.  A public viewing will be held 2:00-6:00 PM Friday, September 8, 2017 at he Funeral Home.
Interment will be Private.
4 Responses to "William Earl Sledge, Sr."
Share a Memory or Thought