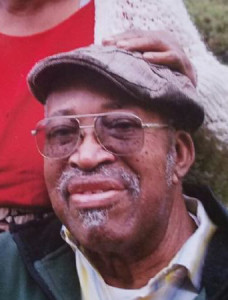 Brother Walter (Waldren) Allen Wright, Sr., was born on October 2, 1935 in Crisfield, Maryland to the late Brice and Adv. Sr. Mtr. Bertha Mae Wright.  Early in the morning on Friday, April 15, 2016, Brother Wright peacefully departed this life at his home.
The Supreme Council of The House of Jacob has forever been Brother Walter's spiritual home.  His membership began at birth.  His parents were missionaries in Philadelphia, PA and Florida, where his father, the former Elder Wright was a driver for the late Father Walter Sherman Israel J. I. S., for whom he was renamed.  Brother Wright also served as assistant pastor to missions in Crisfield, MD and Delmar, DE.
Brother Walter, known affectionately as "Buddy Boy", received his formal education through the Somerset County Public School system and graduated from Carter G. Woodson High School in 1954.  As education was always important to him, Brother Wright was an avid Bible student.  He even studied his bible school lessons during public school classes.  Brother Wright became a gifted bible school teacher for many years.  He was a perfectionist in reciting and writing the scriptures, as they were written in the Bible.  He held his students to the highest of standards, with every "i" dotted and every "t" crossed.  His constructive criticisms were not always welcomed but always found to be beneficial.
Brother Wright was a strong believer in providing for his family.  He was employed by Princess Anne Shirt Company as a truck driver delivering up and down the east coast including deliveries to the United States Navy in Norfolk, VA.  At the Salisbury Shirt Company, he was a die cut operator.  Brother Walter was last employed by Somerset County Roads Department where he retired after 16 years.
At an early age he met Sister Dorothy Lavania Leatherbury.  Brother Wright was very persistent.  With love in his sights, he married Sister Leatherbury on September 5, 1954.  7 children were born to this union.
Brother Wright's parents instilled in him a great love for music.  He loved to sing and play the guitar.  His favorite song was "I Thank the Lord for Blessing Me".  He was a member of the Israelite Wheels (named by Father W.B. Israel S.O.T.), the District Two Choir, and the Young at Heart.  He loved traditional quartet music, especially the Dixie Hummingbirds and The Harmonizing Four.
He leaves to cherish his memory: his loving wife of 61 years, Elderess Dorothy Lavania Wright; seven children, Elderess Rebekah Polk (Elmer Jr.) of Princess Anne, MD, Elderess Angelena Wright-Wright (Franklin) of Princess Anne, MD; Mrs. Regina Meyer (Ed) of Sheboygan, WI; Sister Almettrus Wright-Moore (Gentry) of Princess Anne, MD; Mrs. Judith Birckhead (Everett Sr.) of Baltimore, MD; Miss Darlene Wright of Princess Anne, MD and Brother Walter A. Wright, Jr. of Washington D.C.; 11 grandchildren, Adrian Wright, Cameren Taylor, Crystal Ybanez, Marcus Wright, Heather Wright, R. David Gotiear, Eric Wright, Everett Birckhead, Jr., Ariz Wright, Leah Wright, and Sharae Wright; 12 great-grandchildren; one brother, Presiding Elder Austin Jones of Chance, MD; one stepsister, Ms. Connie Wright of North Carolina; three special godsons, Corporal Jasper Handy, Presiding Elder Walter Sherman Holmes I, and Mr. Brice Shockley (nephew); his devoted canine companion, Dolly; a host of nephews, nieces, other relatives and friends.
He was preceded in death by; his father, Brice P. Wright and his beloved mother, Advanced Senior Mother Bertha Mae Wright; and one sister, Elderess Vera Wright- Shockley.
A funeral service will be held 11 AM Saturday, April 23, 2016 at The Supreme Council of The House of Jacob, Inc., 13153 Loretto Road, Princess Anne with a viewing one hour prior. A viewing will also be held 6 to 8 pm Friday at Anthony E. Ward, Jr. Funeral Home in Princess Anne. Interment will be in Israel Memorial Cemetery in Princess Anne.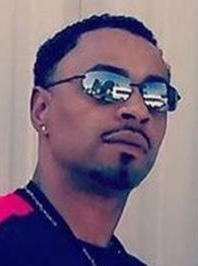 Ryan Lanear Johnson, 42 of Fruitland, formerly of Crisfield, was called from called from labor to rest Friday, April 8, 2016 at his residence. Born February 4, 1974, he was the son of LaVerne Campbell-Johnson and the late Lee Lyons.
Ryan was a graduate of Crisfield High School and was also certified in Culinary Arts.  He was employed with Somerset County Community Services in Marion Station, MD and the International Association of Approved Basketball officials. Ryan also worked doing grass cutting, limo driving and security for several businesses and organizations, while working a full-time job.  In 1999, Ryan tried his hand at entrepreneurship as he opened a Video Arcade in conjunction with the former Somers Cove Market.
Ryan was loving called" Chin", "Doc" and "Uncle Boogie" by everyone.  He was fun loving and always had a joke or a story.   He will be missed for his daily inspirational Facebook posts.
He was a family man and loved his children.  He could always be seen with his twins or his side-kick Eric walking through the hallways at Somerset. Ryan was also known for being a dancing machine, thus the nickname Boogie, he absolutely loved eating and trying different cuisines from his family and co-workers, whenever anyone encountered him, they could always count on hearing a funny story, but definitely blessed with some encouraging words and motivational words by him as evident in his morning Facebook posts.
In addition to his mother, he leaves to cherish fond memories with: his devoted companion, Nakomi Taylor; six children, Ryan Johnson-Smith, Davon Smith, Kamryn Johnson, Trent and Trinity Johnson, and William Harris; one stepson DeQuan Fields; six sisters, Tammy Williams (Joseph) of Columbia, SC, Pia Johnson, Felicia Campbell-Sterling (Tyrone), Gemina Greene, Evyan Johnson and Janae Johnson of Crisfield; one brother, Corey Lyons of Columbia, SC and Aunts; Betty Cottman of Athens, GA, Sheri Campbell and Jamie Campbell-Coston (Ernest) and a host of nephews, nieces, other relatives and friends.  He will also be missed by his godmother, Verna Lee Jackson; his god sister, Mina Latonya Evans-Alston; his god brothers, Eddie, Corey, Tim and Baron Collins, all of Baltimore, MD.
He was preceded in death by his maternal grandmother, Gladys Campbell; aunts, Mable, Florence, Diane and Tracey; uncles, William and Herman Campbell and John Foreman Jr.
A funeral service will be held 2 PM Saturday, April 16, 2016 at Crisfield Academy and High School with a viewing one hour prior. A viewing will also be held 6 to 8 PM Friday at the high school. Interment will be at Mt. Peer Cemetery in Marion Station.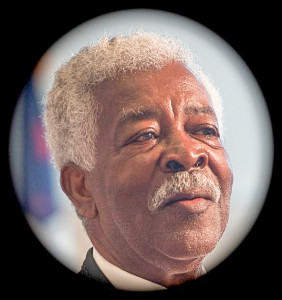 Winfield Marco Whittington Sr., 78, transitioned from earth to Glory on Wednesday, April 06, 2016 at Peninsula Regional Medical Center in Salisbury, Maryland. Born on September 22, 1937, he was the son of the late Margaret Emily Whittington and George Williams. Affectionately known as "Wint", he was raised by his late grandparents, William H. Harrison Whittington and Martina Maddox Whittington of Crisfield, Maryland.
Wint was educated in the Somerset County Public Schools and a graduate of Crisfield Colored High School which later became Carter G. Woodson. He was to become a member of the first group of students to attend the new Carter G. Woodson in the first grade.
Wint was united in marriage to Doretha M. Sutton and would have celebrated 54 years of happiness on July 22, 2016.
Wint was a "family first man" with a strong work ethic and took many jobs that he did not want to support his family. For a while, he picked strawberries, worked security for the Crisfield Housing Authority and traveled on a dredge boat to get oysters. He admitted that he did not know a thing about dredging oysters. In 1970, he began to work at Rubberset, a division of Sherwin Williams Corporation in Crisfield. Recognizing his talents, Rubberset management quickly promoted him from plant operations to become a brush design engineer. He took company seminars to become more efficient with the making of brushes. These courses presented the opportunity for him to travel with executive management around the country and to eventually conduct seminars in his own right concerning the skills needed to effectively construct brushes that would compete with brush making designs especially in China and Japan.
As a child, Winfield was a member of Shiloh United Methodist Church. Growing up in Shiloh was a challenge for him. He could not sing like Rapathel or his aunt, Miss Carletta; or give spontaneous remarks like DeWayne or write plays like his sister Evola. But the one thing he excelled at was prayer. He was a praying man. Even now I can hear Mom Gray shouting from the congregation, "Pray, Wimpy, Pray", that's my boy, PRAY Wimpy pray. He later began to visit St. Paul African Methodist Episcopal Church under Rev. Walter B. Ward and became a member under the leadership of Rev. Alan Gould, Sr. for two weeks in a row, he came home talking about this young man who was preaching "fire", he said. And I said the next time he comes home talking about this man; I was going down to St. Paul myself to see what was going on. I went; I stayed and became a member of St. Paul. He was also given a license to preach by Presiding Earle Brooks.
Wint became the Man of the Year for St. Paul in 1994 and again in 2004. He was appointed to serve on the Board of License Commissioners by Gov. Glendening and given keys to the city of Baltimore by Mayor Kurt Schoke. He was also a lifetime member of Crisfield Pride Lodge #194 and the elite group-the Cavaliers. He became a part of St. John, Pocomoke Family in 2008 and joined the Brotherhood Choir and was declared the Man of the Year for St. John in 2010.
Wint leaves to mourn his devoted wife, Rev. Dr. Doretha S. Whittington; three sons and one daughter, Winfield "Marco" (Sasha) Whittington, Jr. of Virginia Beach, Virginia., Michael (Arlene) Whittington of Bowie, Maryland, Tracey Colbert-Hutt of Crisfield, Maryland and Jody (Felisha) Sutton of Crisfield, Maryland; three sisters, Evola Maddox, Ethel (Randolph) Taylor, all of Crisfield, Maryland and Shellie (Rev. Frank) Jones of Coral Springs, Florida; grand-children whom called him Pop Pop, Winfield III, Jared-Mycal, Jocelyn, Jasmine, Mikala, Treymane. Brandon and Brian (twins), Donovan, Cranston, Jodi, Brittany, Joel, Ebony, Ashley, Micah, Ashley, Keyonna, and wonderful nieces; Elois Whittington and Evette Hughes, both of Baltimore, Maryland, Elmira (Gary) Brown of Salisbury, Maryland, Sheryl (Lawrence) Kidd of Waldorf, Maryland, Akisha Jones of McLean, Texas and Angie (Verlon) Peters of Hebron, Maryland; 14 great-grandchildren, one great nephew, and other family members and friends.
In addition to his parents, he was preceded in death by one son, Philip C. Sutton, two brothers, Ira and Rapathel Whittington, a special aunt, Carlette Whittington Cane, one uncle, Robert Whittington and a cousin who was like a brother, Dr. H. Dewayne Whittington.
A funeral service will be held 1:00 PM Saturday, April 16, 2016, at Shiloh United Methodist Church in Crisfield, Maryland.  A viewing will be held one hour prior.  The burial will be Monday, April 18, 2016 at Springhill Memory Gardens in Hebron, Maryland.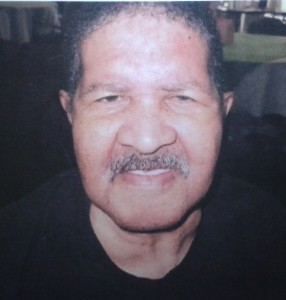 Herbert "Herbie" Andrew Manuel was born in Crisfield, Maryland on September 12, 1941. He entered into Heaven's Gates on Sunday, April 3, 2016. He was the son of the late George E. Manuel, Sr. and Florene Brown.
Herbert was a very kind and gentle man who was always smiling. He received his education in the Somerset County School System. In his early years, he was a factory worker and later worked as a cab driver for North End Taxi.
Herbert is survived by two sisters, Mary Coulbourne of Marion Station, Maryland and Lorraine White (Levin, Jr.) of Deal Island, Maryland. He also leaves to cherish his memory a host of nephews, nieces and other relatives, as well as friends.
He will be truly missed.
Herbert was preceded in death by his parents and two brothers, George Manuel and Isaac Manuel and one sister, Francis Johnson.
A funeral service will be held 1 PM Thursday April 14, 2016 at Anthony E. Ward, Jr. Funeral Home in Princess Anne with a viewing one hour prior. Interment will be held in Mt. Peer Cemetery in Marion Station.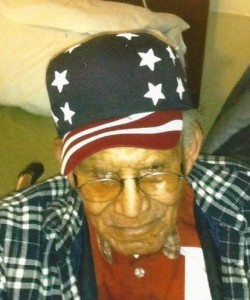 John M. Banks, 97, of Eden, Maryland departed this life Saturday, April 2, 2016 at Peninsula Regional Medical Center in Salisbury, Maryland.  He was born March 9, 1919 in Fruitland, and was the son of the late Arthur W. Banks and Cecilia Nickens Banks.
John had been a resident of Salisbury Genesis Rehabilitation and Nursing Center in Salisbury since 2009.  John was a lifelong bachelor and had no children.  He had no problem telling his brother's and sister's children what to do.
He was educated in the Wicomico County Public School System.  He spent his life being his own manager, and was self-employed, cutting and hauling wood and planting his own crops.   He was a salesman in his own right, he even sold what he grew to his own family.  John was a teacher.  We didn't know what stingy meant until we met him.  As children we remember him sawing wood on his very own saw-rig.  He would take a slab almost as long as this building and cut it in small enough pieces to fit in a wood stove, as children we thought that was amazing.
He was an outdoorsman and loved the country and fields that stretched as far as the eye could see.  He loved to grow various types of vegetables, which made him extremely proud.
He was the ultimate convincer, for example:  when we would visit him, on some days he would tell us the most convincing stories that set us on the investigative path.  Thank God, it was a story in his mind.
John was a great communicator; he constantly reminded us how God had blessed him with 97 years of life, therefore now making him the boss because he was the oldest.  He loved to laugh and talk with his family and friends.
John leaves fond memories with:  his sister, Bertha B. Reid of Fruitland and a host of nephews, nieces and cousins.
In addition to his parents, he was preceded in death by three brothers, Robert, William and Ralph and three sisters, Mary, Margaret and Gladys.
A funeral service will be held 12:00 PM, Saturday April 9, 2016 at Mount Olive Christian Fellowship Church, 109 South Division Street, Fruitland, with a viewing one hour prior to service. Elder Ron Davis, Sr. will officiate. Interment will be held at Mount Calvary United Methodist Church Cemetery in Fruitland.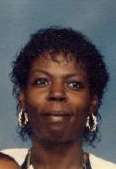 Jimmie Faye Miles, 52, of Washington DC, formerly of Crisfield, Maryland departed this earthly world to a glorious life with God on Tuesday March 29, 2016 at Capital Caring Halquist Memorial Inpatient Center in Arlington, Virginia. Born January 16, 1964, she was the daughter of James Ward and the late Ella Miles.
Jimmie Faye received her education in the Public Schools of Somerset County and received her GED.  Later on, she attended Everest Institute in Silver Spring, MD and received her diploma in Medical Assistant.
One of Jimmie Faye's first places of employment was at Byrd's Seafood and Rubberset both in Crisfield, MD.  She later relocated to Washington, DC and worked at New Image Daycare Center & Howard University.
Jimmie Faye was truly loved by her friends and family and well loved by the family dogs "Princess" and "Colby". She loved to laugh and have fun with everyone. She loved cooking and her favorite food was fried chicken.  She also loved riding out with her companion, Chuck.  During her life, she took many under her wing, always willing to help anyone she could. Often at times she would give her last to help someone in need.
Jimmy Faye attended church in Washington, DC where she was baptized and received Christ as her personal Savior.  Jimmie Faye always prayed and trusted God for every situation.
In addition to her father, she leaves to cherish fond memories: a devoted companion, Charles E. "Chucky" Turpin; one son, Warren B. "Skip" Ward, Jr.; one daughter, Tyshonna "Womp" Miles (Maurice Douglas, Sr.);  two grandchildren, Aniyah Johnson and Maurice Douglas Jr.; four brothers Oscar Miles(Annie), Terry Milbourne (Shakita) Arnold Miles Sr. and William Palmer; one sister, Tammy Miles; several uncles, aunts, nephews, nieces other relatives and friends.  She also leaves two special nephews, Daniel "Pooh" Smith and Noah Miles.
Jimmie Faye was preceded in death by her mother, Ella Louise Miles; grandmothers, Ella Miles and Cora Ward and grandfather, Alonzo Miles, Sr.
A funeral service will be held 11:00 AM Saturday, April 9, 2016 at Highway Holiness Church in Crisfield with a viewing one hour prior. Interment will be held in Mt. Peer Cemetery in Marion Station, MD.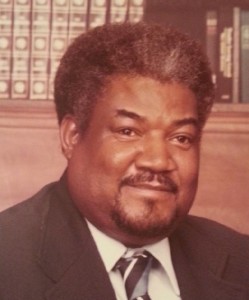 Andrew Horsey, Sr., 72, departed this life on Friday, March 18, 2016 at Peninsula Regional Medical Center in Salisbury, Maryland. Born on September 8, 1943 he was the son of the late Leon and Emma Cannon-Horsey.
Andrew was educated in the Public Schools of Somerset County.  He was formerly employed at the University of Maryland Eastern Shore until his health failed.  Andrew also managed the James Family Singers for over 35 years.
Andrew was married to his devoted wife, Sandra Horsey for 46 years.
In addition to his wife, he leaves to cherish fond memories, two sons, Andrew Horsey, Jr and Larry Cornish; two daughters, Andrea Byrd (George, Jr.) and Angel Thomas (Mark); a special niece, whom he raised as his own, Chari Jones and Revonda Proctor, who was like a daughter; a special nephew, Anthony Horsey; five grandchildren, Courtney Pittman, Andrew Pittman III, Ethan Thomas, Jaeda Maddox and Mia Thomas; three great grandchildren, Ja'Vion Collins, AA'Niyah Palmer and Andrew Pittman IV; one brother, Jesse Horsey (Cleo); two sisters, Emma Collins and Edna Borden; five brothers-in-law, Samuel James, Dale James, Maurice James, George Jones and Andre Sykes; six sisters-in-law, Agnes Horsey, Evelyn Horsey, Mary Jones, Gail Sykes, Patricia James-Cope and Cheryl James; his, mother-in-law, Emma James; a host of  other nephews, other nieces, relatives and friends.
In addition to his parents, he was preceded in death by seven brothers, David Horsey, Henry Horsey, George Horsey, Clarence Short, James Short, Harrison Horsey and William Short and three sisters, Bertha Horsey, Marie Horsey and Gladys Short; and his father-in-law, Samuel S.D. James.
A funeral service will be held 1 PM Saturday, March 26, 2016 at Mount Carmel Baptist Church in Princess Anne with a viewing one hour prior. A viewing will also be held 6-8 PM Friday at the church. Interment will be in John Wesley (Bowland Hill) Cemetery in Princess Anne.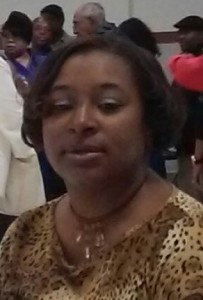 Margaret Linnel Kersey, 44, passed away on Thursday, February 18, 2016 in Princess Anne Maryland. Margaret (Nell) was the youngest daughter of 11 siblings, born on November 27, 1971 in Salisbury Maryland. She was the daughter of Ernest and Thelma Kersey of Kingston, Maryland.
She was educated in the Public Schools of Somerset County.
Nell, as she was affectionately called by family and friends was loved by so many people, she was always the life of the party; she would light up a room with her presence. She is remembered for her kind adventurous spirit, beautiful smile and crazy sense of humor.
In addition to her parents, she is survived by her two daughters, Katrina Stevenson of Frederick, Maryland and Ashley Stevenson of Stone Mountain, Georgia; eight siblings, Lydia Peterson, Kaven Kersey, Tinna Kersey, and Raymond Kersey, all of Frederick Maryland, Nathan Kersey, Carol Kersey and Jennifer Kersey, all of Princess Anne, Maryland and Eric Kersey of Hickory, North Carolina; three grandchildren, and a host of aunts, uncles, nephews, nieces and friends who all loved her immensely.
One sister, Nicole Kersey and one brother, Ernest Kersey preceded her in death.
A Memorial service will held at 2:00 PM Saturday, March 5, 2016 at Woodrow T. Wilson Center,  119 S. 7th street Crisfield.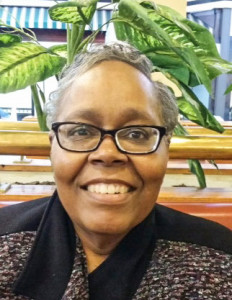 Carol Adriane Sterling, 56 was the daughter of Carroll Ranford Sterling and the late Norma Mae (Hall) Sterling. Carol Adriane was born January 8, 1960 in Crisfield, Maryland. After a lengthy battle with breast cancer, Carol Adriane was called home to eternal rest on Friday, February 12, 2016 at her residence while embraced by her family.
Carol Adriane was educated in the Somerset County Public School System. She continued her studies at Wor-Wic Tech Community College where she obtained an Associates degree in Secretarial Science. While attending Wor-Wic Tech, she achieved high marks and was on the Dean's List.
Throughout high school and her post-graduate education, Carol Adriane was employed at Byrd's Seafood in Crisfield until she relocated to Baltimore. After moving, she married her childhood sweetheart Ricky Ward. Carol Adriane's degree was put to use when she began her professional career at the Central Maryland Health Systems Agency in downtown Baltimore.  She then later provided bookkeeping services for BHW Cleaning Services – a family-owned business – and administrative support for the Maryland Committee for         Children.  Carol Adriane's next step in her career was as a  medical office coordinator for Johns Hopkins Bayview Medical Center.  Her 14 years at Bayview afforded her the chance to deepen her knowledge in the medical industry.  Since Carol Adriane was a very ambitious person, she sought out another opportunity for growth and landed at the Maryland State Highway Administration's (SHA) Office of Real Estate.  Carol Adriane worked her final eight years at SHA where she gained not only more knowledge but also many close friendships.  She was a quick learner and was dedicated to furthering herself.  While at SHA, Carol Adriane completed a professional development program called Stepping Into Success and earned a promotion into a new field of study. Her steadfastness and commitment were evident throughout her tenure.  Carol Adriane studied, prepared, and successfully interviewed for her new position all while fighting her battle with cancer.
Carol Adriane's Christian journey began at Trinity African Methodist Episcopal Church where she accepted Jesus Christ as her savior.  Her love of the music ministry was strong; however, Carol Adriane was hesitant to join the Voices of Praise Choir.  Over the course of time, Carol Adriane eventually made the move to become a part of the music ministry.  Her adoration for the choir was apparent to all.  After she was convinced to join, Carol Adriane turned out to be one of the choir's best altos.  She took her duties to the church very seriously and, due to her persistence and diligence, she was  recognized by the minister of music as one who continually  progressed over the years. Carol Adriane took things a step further and established her own hospitality committee within the church choir where she celebrated birthdays and created cards for each individual.  This became a part of the official     by-laws for the church choir.  Carol Adriane was deeply committed to her relationship with Jesus Christ.  Because of this faithful relationship with the Lord, her Pastor requested that Carol Adriane become a steward of the church and she humbly accepted. It would never be a surprise to anyone to find Carol Adriane asking for her Bible, a scripture to be read, or her family to sing a hymn for her.
Those who knew Carol Adriane witnessed her passionate, caring, and strong personality! She loved bringing family and friends together and cooking for the masses.  Carol Adriane was very proud of the education and opportunities that both her sons received from Morgan State University, and more times than not, you would see her sporting MSU attire. Carol Adriane's beautiful smile and humorous character will truly be missed.
Those left to cherish the many memories are her father, Carroll R. Sterling; two sons, Cedric (Eboni) and Austin Ward and their father, Ricky Ward all of Baltimore; five siblings, Angie Sterling, Maynard Sterling and Myra Sterling, all of Salisbury, Carroll "Sonny" Green of New Jersey and Yvette Cross (Michael) of Crisfield; one uncle; two aunts; and a host of nephews, nieces, cousins and friends.
A funeral service will be held 1:00 PM Saturday, February 20, 2016 at Living Hope Ministries in Marion Station, MD, with a viewing one hour prior.  A viewing will also be held Friday 6-8 PM at the church. Interment will be in Mt. Peer Cemetery in Marion Station.