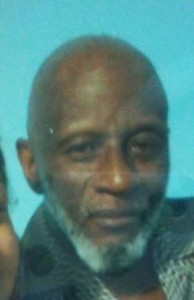 Robert McKinley Johnson, 65, of Pocomoke City, departed this life on Tuesday morning, May 19, 2015 at Peninsula Regional Medical Center in Salisbury.
Born October 14, 1949, he was the son of Naomi "Carolean" Thomas and the late Chauncy Johnson.
At a young age he found a bible said he was going to be a Baptist preacher so he was baptized by Reverend Isaac Jenkins Sr. a year later and joined New Macedonia Baptist Church. He later came to his home church Shiloh United Methodist Church in Pocomoke. He graduated from Worcester High School in 1967. Robert a veteran of the Vietnam War (Air Force), completed a tour and was honorably discharged. He spent the majority of his adult life working at Showell Poultry as a Maintenance Technician. Among his list of ventures included many entrepreneurial endeavors.
"Bobby" was a loving generous member of the community which   many   children growing up called him "Uncle Bobby". He is   remembered for his legendary trips to Ocean City, and his contagious laugh that filled the room.
He is survived by three sons, Chauncy, Robert (Veronica) and James Johnson;  one  daughter, Brooklyn  Johnson; one  stepdaughter,    Shovonne   Schoolfield ; one  brother, Cornell  Ginn (Sylvania); seven grandchildren; and a host of other relatives and friends.
In addition to his father, he was preceded in death by his sister, Victoria Fitch.
A funeral service will be held 12 noon, Saturday, May 30, 2015 at Shiloh United Methodist Church in Worcester Highway in Pocomoke City, with a viewing one hour prior. Reverend Gertrude Brown will be the Eulogist. Interment will be private.
4 Responses to "Robert McKinley Johnson"