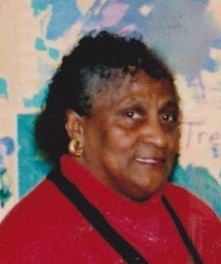 God dispatched His angel on Wednesday, May 1, 2013 to go down to Peninsula Regional Medical Center in Salisbury, Maryland to caress His child, Ruth Ann Waters Bivens, who had toiled through the years courageously and joyfully for her family. She was cradled and rocked to eternal rest.
Ruth Ann Waters Bivens, 75, wife of the late Brewington Holton Bivens, Sr. was born November 21,1937 to the late Augusta and Thomas Beaver and reared by her late sister and husband, Elsie and Joseph Waters. Ruth was a resident at the Aurora Senior Living of Manokin, Princess Anne, Maryland.
She was educated in the Somerset County Schools System, she graduated from Somerset High Scholl and later attended University of Maryland Eastern Shore and Salisbury State University majoring in Early Childhood Education. She was employed as a teacher for Somerset County Head Start and then SHORE UP, Inc. Head Start for over 25 years. Before her employment for Head Start, she worked numerous other jobs as well as the person you could always go to for "hot buns and buttery rolls.' Ruth was a member of St. Charles United Methodist Church, Chance, MD, where she served as an usher, culinary team and church treasurer.
She leaves to cherish fond memories, three daughters, Cheryl (Charles) White and Janeen (Curtis) Bivens, both of Salisbury and Dinah (Don, Sr.) Hanna of Princess Anne; two sons, Brewington (Vanessa) Bivens Jr. of Salisbury and Kevin Bivens of Chance; three sisters, Esther Bosley of Columbus, OH, Dorothy (Dennis) Crossman of Salisbury and Wanda Waters of Chance; five brothers, Thomas Beaver and Lloyd (Barbara) Wallace, both of Philadelphia, PA, Lonnie, Dwight (Madeline) and Filbert Waters, all of Salisbury; twelve grandchildren, Charles, III, Brandi and Corey White, Iania and Antonio Bivens, DeCheryl Wilson, Janise Jones, Danielle and Monique White, Don, Jr. Nadia and Shira Hanna; eighteen great-grand children; four sisters-in-law, Joanne (George) Burnette, Yvonne (Ivin) Brown, Gloria (Richard) Jones and Phyllis Bivens; two brothers-in-law, Carter (Viola) Bivens and James Jewett; and a host of other relatives and friends.
In addition to her parents and husband, she was preceded in death by one grandchild, two great-grandchildren and five siblings.
A funeral service will be held 12 noon Saturday, May 11, 2013 at St. Charles United Methodist Church in Chance, with a viewing two hours prior. Reverned Emmanuel  Johnson will be the Euolgist. A viewing will also be held from 12 noon to 6 p.m.  Friday, May 10,2013 at the funeral home in Princess Anne.
3 Responses to "Ruth Ann Bivens"