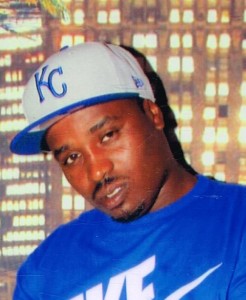 Adrian Lurele  Marshall, Sr., son of Denise Spence and Tommy Marshall, was born on December 23, 1977.  God called him to his heavenly home on Thursday, November 28, 2013.
At an early age, Adrian accepted Jesus Christ as his personal savior.  While he did not attend church regularly, he had a personal relationship with God and acknowledged His presence throughout his life.
Adrian received his formal education in the Somerset County Public School System.  Ace, as he was known by those who loved him, was very passionate about life.  His beautiful smile was contagious and before you knew it you would be smiling with him. Adrian loved getting dressed and wore his fitted hats with matching footwear.  He had no problem using you as the mirror and asking if you thought he looked good.
A devoted son and father, Adrian was truly committed to his family.  No matter what, they always knew that they could depend on him.  He loved his family and loved him.
Adrian was preceded in death by his maternal grandparents, Frank and Sarah Spence and paternal grandparents, August Marshall and Ernest Beckett.
In addition to his parents, he leaves to cherish fond memories, one brother, Durand Carter of Salisbury; two sisters, Deidre White of Crisfield and Tiffany Marshall of Pocomoke;  seven children, Justice, Brielle, Shylee, Adrian, Jr., Zaymir, Rashad and Aniya;  one grandson, Ja'Lil; a childhood friend, Mitchell Maddox; a close friend, Ralph Taylor;  a special friend, Rashanna Taylor; and a host of uncles, aunts, nephews, nieces, cousins and friends.
A funeral service will be held 11 a.m. Saturday, December 7, 2013 at Mt. Carmel Baptist Church in Princess Anne with a viewing one hour prior.  A viewing will also be held 1 to 6 p.m. Friday, December 6, 2013 at the Funeral Home. Interment will be in John Wesley (Cottage Grove) United Methodist Church Cemetery in Westover, MD.
3 Responses to "Adrian Lurele Marshall, Sr."
Share a Memory or Thought