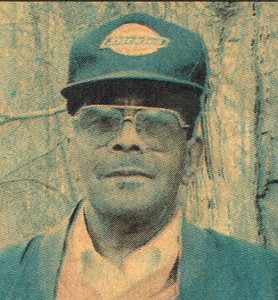 Melvin Edward Turpin, son of the late Isaac and Flossie Turpin, born May 9, 1927 in Marion, Maryland mounted up with wings as an eagle, flew away to rest in the arms of His Lord and Savior Jesus Christ at the age of 86 at Tawes Nursing Home in Crisfield, Maryland.
Melvin was educated in the Somerset county Public School System.  He was a faithful member of Mount Peer United Methodist church and a member of the Methodist Men; he continued to sing with them while a patient in the nursing home until his health began to fail.
Melvin was employed at Rubberset for 22 years until he retired.  Melvin was joined in holy matrimony to the late Nicey Turpin on September 3, 1951.  To this union two children were born Melvin and Dale.
Melvin was one of four Somerset county residents that made a great stride for the Civil rights Movement in Crisfield, Maryland.
Melvin was a loving husband, father, brother, grandfather, uncle and friend to many.  He will be greatly missed by those who knew and loved him.
Melvin leaves to cherish his memory with: one son, Dale Turpin (Sarah) of Marion; two grandsons, Derrell (Shayla) and Derrick (Tiffany) Turpin, both of Fairmount WV; six great grandchildren, Christian, Caiya, Dale, D'Meir, Cameke, and Dakari; two nephews, Leon and Elroy; five nieces, Debbie, Elaine, Francena, Sheila and Doris; two sisters-in-law, Arlene Greene of Philadelphia and Aliceteen Taylor of New York; two brothers-in-law, Darnell Young of Baltimore and Alvin Young of Detroit, MI; an a host of other relatives and friends.
In addition to his parents and wife he was preceded in death by one son, Melvin E. Turpin; three sisters, Dollie Mae, Frances and Marie and three brothers, Isaac, Lewis and George.
A Funeral Service will be held 1 PM, Saturday, December 28, 2013 at Handy United Methodist Church in Marion Station with a viewing two hours prior, Rev. Ronald Bell will be the Eulogist.  There  will also be a viewing held 6-8 PM, Friday, December 27, 2013 at the church.  Interment will be held at Mt. Peer United Methodist Church Cemetery in Marion Station.
One Response to "Melvin E. Turpin"
Share a Memory or Thought