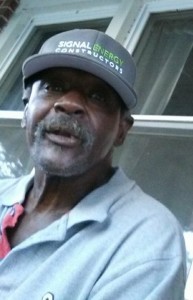 James Edward "Earl" Cottman, 61, of Crisfield, departed this life Friday, October 27, 2017 at Edward W. McCready Memorial Hospital in Crisfield, MD. Born January 9, 1956, he was the son of Thelma Cottman-Alexander and the late Russell Collins, Sr.
"Earl" as he was affectionately known was educated in the Somerset County Public Schools. He was employed as a landscaper and at Metompkin Bay Oyster Company in Crisfield for many years. James was a very diligent and hard worker. He enjoyed spending time with family and friends and will be missed by all who knew him.
In addition to his mother, he is survived by five brothers, Leroy Cottman, Joseph Alexander, James Alexander, Everett Williams and Russell Collins, Jr.; two sisters, Minnie Alexander and Russlyn Collins and a host of other family and friends.
A memorial service will be held  1 PM Saturday November, 4 , 2017 at Anthony E. Ward,Jr. Funeral Home in Princess Anne. Interment will be private.
One Response to "James E. Cottman"
Share a Memory or Thought