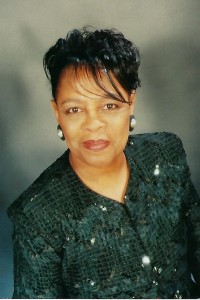 Juanita Bailey, the daughter of the late Pauline and Isaac Bailey, was born January 2, 1936 in Venton, Maryland. She made her heavenly transition on November 28, 2017 at Peninsula Regional Medical Center in Salisbury, Maryland.
She received her formal education in the Public Schools of Somerset County and Wor-Wic Community College. She was employed by Green Giant (Dulany) and Perdue Inc. until she retired.
She attended Grace United Methodist Church in Venton, Maryland.
Her hobbies were: reading, crossword puzzles, cooking, sewing and raising her grand and great-grandchildren.
She leaves to cherish her memory: one son, Carl Bailey (Carla); four daughters, Angela Corbin (Andre), Paula Long (John), Yvonne Jones (Steven) and Robyn Bailey (Harry); two brothers, Fortune Bailey (Lana) and Marcus Bailey; three sisters, Pauline White, Janet Coleman (Curtis) and Lorraine Garden (John); one additional son-in-law, Reginald Corbin, Sr.; two sisters-in-law, Annie Bailey and Ethel Bailey; one brother-in-law, Lee Copeland; two special great-grandsons whom she raised, Dajuan Duffy and Avery Spence; 15 grandchildren, Lawanda, Loyd, Kevin, John Jr., Alisha, Travis, Michael, Yvonne, Marquis, Tyrone, Reginald, Jr., Aaliyah, Jayla, Kayla, Cylah; 18 great-grandchildren, Alysse, Tykwon, SaQuan, Kenadi, Jayla, Tamiya, Kylee, Kaire, Travis, Za'Rya, Jonathan, Alexander, Christian, Kevin Jr., Michael Jr. Kadence, Karys, and Amiyah. One special person who was like a daughter, Attrue Gayle and a host of nephews, nieces and other family and friends.
She was preceded in death by three children, Louis Jones, Sharon Jones and Verna Corbin; one granddaughter, Terra Leatherbury; four brothers, Isaac, Leon, Melvin and Winfred Bailey and one sister, Laura Copeland.
A funeral service will be held 11 AM Saturday, December 9, 2017 at Mount Carmel Baptist Church in Princess Anne with a viewing one-hour prior. A public viewing will also be held 2-6 PM Friday, December 8, 2017 at Anthony E. Ward, Jr. Funeral Home in Princess Anne.
Interment will be in Grace U.M.C. Cemetery in Venton.
4 Responses to "Juanita Bailey"
Share a Memory or Thought