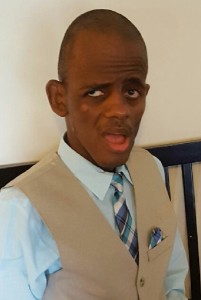 Wendell Orlando Heath, 48, of Princess Anne, Maryland departed this earthly world to a glorious life with God on Monday, December 4, 2017 at his home. Born April 18, 1969 he was the son of Wendell and Lavinia Heath.
Wendell lived for many years at the Holly Center in Salisbury, MD.  He transitioned to Somerset Community Services in 2001, where he spent the remainder of his years.
Wendell was truly loved by his friends and staff.  He loved listening to music.  He also enjoyed when his area had birthday parties because he looked forward to chicken and dumplings and other home cooked meals.  He also loved riding out with his housemates and staff.
In addition to his parents, he leaves to cherish fond memories with two brothers, Troy and Darren; two sisters, Crystal and Trudy; Special staff and "girlfriend" Debra Cottman and Kim Cooper and former staff Nate Showell. He also leaves many friends at Holly Center and Somerset Community Services.
A funeral service will be held 11:00 AM Tuesday, December 12, 2017 at Anthony E. Ward, Jr. Funeral Home in Princess Anne, Maryland with a viewing one hour prior.  Interment will be at Mt. Peer Cemetery in Marion Station, Maryland.
One Response to "Wendell Orlando Heath"
Share a Memory or Thought