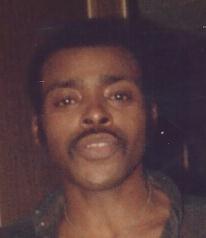 Malcolm "Mack" Handy, was born January 8, 1948 in Philadelphia, Pennsylvania to the late Sidney and Bessie Handy. He departed this life on Monday, January 28, 2013 at Peninsula Regional Medical Center in Salisbury, Maryland after a short illness.
He attended the Public Schools in Somerset County. Malcolm was employed by Hudson Farms in Berlin, Maryland in his early years and later became a Care Taker at McCullen Farms in Lower Fairmount, Maryland for many years.
"Mack", as he was affectionately called by his family and friends was a kind and loving person. He did not like going places and very seldom would go to family gatherings, he liked to stay at home. Be assured, Mack would always call and say "bring me a plate".
Malcolm will be missed by all of us that loved him.
He leaves to cherish fond memories with: five sisters, Frances Tilghman and Bernice Pittman, both of Upper Hill, Maryland, Edna Ritter of Princess Anne, Maryland, Cassie Johnson of Salisbury, Maryland and Pastor Kathleen Moore of Upper Hill, Maryland; one very special uncle, Benjamin Jones, Sr. of Upper Hill, Maryland; a host of nephews, nieces, cousins, other relatives and friends.
He was preceded in death by four brothers, Rayfield, Donald, Ernest and Sidney N. Handy.
A funeral service will be held 11 a.m. Saturday February 2, 2013 at  Anthony E. Ward, Jr. Funeral Home in Princess Anne, where friends may call two hours prior. Interment will be in the family cemetery in Upper Hill.
Share a Memory or Thought