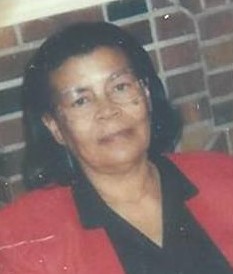 Beatrice Polk, 83, of Princess Anne, departed this life Tuesday, October 29, 2013 at Peninsula Regional Medical Center in Salisbury.  She was born April 5, 1930, she was the daughter of the late Raymond, Sr. and Hettie B. Polk.
She leaves to cherish her memory, one daughter, Lillian A. Denby; eight grandchildren; several great grandchildren; five sisters, Lucille Jones, Lottie Moses, Ida Mae and Rita Polk and Jennie Chase; one brother, David "Fuzzy" Polk, Sr.; and other relatives.  In addition to her parents, she was preceded in death by one son, William R. Denby, Jr.; one daughter Cora L. Denby; two sisters; and seven brothers.
A funeral service will be held 12 noon Saturday, November 2, 2013 at St. Mary's Missionary Baptist Church in Princess Anne with a viewing two hours prior.  Reverend David Allen W. Miles will be the Eulogist.  A viewing will also be held 6 to 8 p.m. Friday, November 1, 2013 at the Funeral Home in Princess Anne. Interment will be in the church cemetery.
One Response to "Beatrice Polk"
Share a Memory or Thought