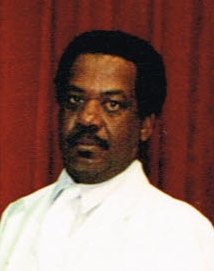 Wyre W. Campbell, Jr. 69 departed this life Saturday, March 29, 2014, at Alice Byrd Tawes Nursing Home in Crisfield, Maryland after a long illness. Wyre was born October 20, 1944 in Baltimore, Maryland to the late Wyre Sr. and Susie Milbourne-Campbell. Wyre lived in Baltimore until the age of 12 when his mother died. Wyre and his three sisters moved to Hopewell, Maryland to be raised by his maternal-grandmother Annie Milbourne.  Junie boy or June as he was called moved back to Baltimore when he was of age. While in Baltimore he worked down at the railroad. He moved back to Crisfield, Maryland and worked for Anthony E. Ward Funeral Home later taking employment at Crisfield Housing Authority until is health declined. He also was a lifetime member of Crisfield Pride Lodge #194. Junie Boy was a Jack of all trade. He could fix any and everything. Even when he had his last stroke and he could no longer use his limbs and his speech was limited, he told his daughter's husband, Pete how to fix their dryer. He was an awesome man and his daughter, Susie loved him.
He leaves to cherish his memory: one daughter, Susie E. Collins (Vincent, Sr.) of Salisbury, MD; three grandchildren, Virgil White, Jr. (Laticha) of Baltimore, MD, Raejon White and Vincent Collins, Jr. of  Salisbury, MD; two great grandchildren, Samaya Collins and Jyiah Jarmon, both of Salisbury, MD; five sisters, Mary Collins of Hopewell, MD, Jacqueline Ames (William) of Pleasantville, NJ, Iris Vennie (Lloyd), Dejenaba Pleasant-Bey, and Harriett Jones, all of Baltimore, MD; several stepchildren; a host of nephews, nieces, cousins, other relatives and friends. In addition to his parents, he was preceded in death by two brothers, William and Ralph Crane and one sister, Naomi Collins.
A funeral service will be held 1:00 PM Saturday, April 5, 2014 at Highway Holiness Church in Crisfield with a viewing two hours prior.  Interment will be in Hopewell Cemetery in Crisfield.
One Response to "Wyre W. Campbell, Jr."
Share a Memory or Thought