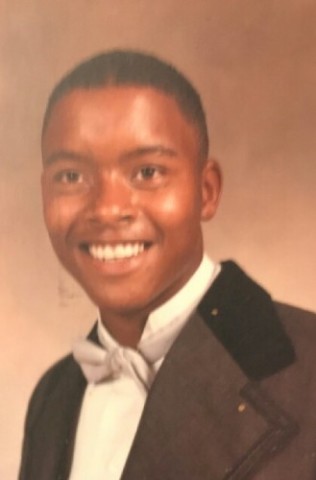 Sean 'Shawnie' Cornell Gregory was born in Crisfield, Maryland on October 20, 1967.  Sean spent the last 19 years of his life in a nursing home where he departed this life on August 11, 2017.  He was the son of Emily Fosque Gregory and Sherman Gregory, Sr.
Sean was a very nice guy, was always smiling and cherished his family. He graduated from Crisfield High in the class of 1985.  After graduating high school, he joined the United States Army.
He leaves to cherish fond memories with his father, Sherman Gregory, Sr.; one sister, Teresa Fosque, twin brother, Sherman Gregory, Jr. and a host of nephews, nieces and other family and friends.
In addition to his mother, he was preceded in death by his brother, Carl Fosque, Sr.
We all love and will miss Sean very much.
Quote:
Life contains the capacity, like flames that reach toward heaven, to transform suffering and pain into the energy of creation, into light that illuminates darkness. Like the wind traversing vast spaces unhindered, life has the power to uproot and overturn all obstacles and difficulties. Like clear flowing water, it can wash away all stains and impurities.    Daisaku Ikeda
A funeral service will be held 11:00 AM Saturday, August 19, 2017 at Highway Holiness Church in Crisfield, with a viewing held one hour prior.  A viewing will also be held 6:00 – 8:00 PM Friday, August 18, 2017 at the church.  Interment will be held at Hopewell Cemetery in Crisfield.
4 Responses to "Sean Cornell Gregory"
Share a Memory or Thought